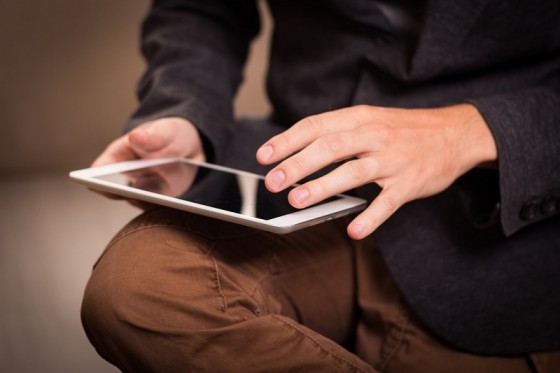 Content Marketing Campaign Ideas for the Post-Purchase Phases of the Consumer Decision Journey
A few weeks ago, my colleague and king of content, Gregory Sidor, wrote an insightful piece on how to guide consumers toward conversion with content marketing, specifically during the Consider and Evaluate phases of the Consumer Decision Journey (CDJ). If you haven't read it yet, I highly recommend starting there before moving on.
In this piece, we'll show you how to craft effective content that will engage readers during the remaining phases of the CDJ and explain why you mustn't leave your customers hanging after they convert.
Out with the Old
In the olden days, we used to talk about the 'Purchase Funnel,' which was purely linear, with a top (awareness), middle (evaluation), and bottom (purchase). Back then, marketers were often too busy high-fiving each other after the sale, they forgot about the customer—the person—on the other end of that sale.
Image courtesy of: https://www.hausmanmarketingletter.com/14-must-have-metrics-for-digital-marketing-conversion-and-revenue/
In with the New
Since then, we've learned how important it is to nurture relationships with existing customers by recognizing the true value of their satisfaction, repeat business, and brand loyalty. Studies have shown that hooking new customers costs businesses more than keeping the ones they already have, especially in today's social media environment. What's more, according to a 2013 study conducted by Sumall, companies with more repeat customers weather tough economic times more easily than those focusing primarily on gaining new customers.
The most successful content marketers recognize that the purchasing process is not linear. It doesn't just begin, end, and start over. It's cyclical and never-ending—at least that's the goal.
After successfully engaging prospects during the Consideration and Evaluation phases, it's time to secure the Buy, maintain a relationship with the customer during the Post Purchase phase, and establish a Bond that will keep them coming back.
To demonstrate these steps, we'll pick up where Gregory left off with Four Walls and a Roof, a fictional company that manages apartment buildings around Southern California.
Buy
In the Buy stage of the CDJ, your prospects have already done their research, evaluated the competition, and decided exactly what they want and where they want to get it. This is your big moment! The customer has landed on your page and is ready to convert by scheduling an apartment showing online.
Make sure that your conversion process is simple and easy to follow. Content should be clear and concise. This is not the time to bog down your landing page with excessive body copy or photos. You've come this close. Confusing or overwhelming the customer could cost you a conversion. Spell out exactly how to schedule a showing, stress how fast and easy it is, and let the user know exactly what to expect after the form is submitted.
Image courtesy of: http://searchengineland.com/death-to-the-cliche-landing-page-123750
Post Purchase
At this point, the apartment showing has been scheduled. This is a great opportunity to keep the customer engaged and confident in their decision to choose Four Walls and a Roof.
Some strategically written and timed pieces of content can help gain the customer's trust and keep them interested during the days or weeks leading up to the apartment showing and hopefully, the signing of a new lease.
PRO TIP: Immediately after the appointment is set, send the client a confirmation. This could come in the form of a thank you page or an email. Use this opportunity to make the customer feel welcome, taken care of, and not afraid to reach out if they need help.
Remember, moving to a new apartment can be very stressful. Anything you can do to make your customers' lives easier will only benefit you in the long run.
PRO TIP: Offer the option to link the appointment to the client's Outlook or Google Calendar. Provide a list of local resources to help them with their move (movers, utility companies, furniture stores).
 
Bond
Congratulations, you now have brand new tenants! They may have signed a one-year lease, but that doesn't mean your work is done. If you want your customers to be satisfied enough to the point where they'll keep coming back and refer you to their friends, you've got to form a Bond.
"But Mary," you say. "My product/service is so top-notch. Shouldn't that be enough to keep my customers coming back?" It helps, but it's definitely not enough. In today's cutthroat digital market space, competition is fierce. Social media is rampant. If you want to retain your existing customers and grow new business, you need to do everything you can to make sure your brand is the point of conversation. This can all be achieved through skillful content marketing.
Just as you did during the Consideration and Evaluation phases of the CDJ, you should be providing useful, relevant content to your customers during the Bonding phase. Try some of these content tactics to Bond customers to your brand,
Publish a blog just for residents and update it regularly with fun DIY projects, space-saving tips for apartment dwelling, community news, and more. Promote the blog and encourage social sharing and interaction.
Create profiles on Facebook, Instagram, etc. and promote them on the company website and blog. It's important to note that it shouldn't be your goal to create profiles on all social channels—just the ones that make the most sense for your brand. Keep social media pages active and engaging with resident stories, local events, photos, and company news. Encourage followers to submit their own photos or stories. For instance, ask your followers, "What's your favorite room at home?" Ask them to submit selfies cooking in the kitchen, relaxing on the couch, or sitting at the dinner table with family.
Create a YouTube channel and link virtual video tours of apartments for rent, apartment facilities, etc.
These content tactics are designed to keep your current customers engaged and encourage them to share their experiences with friends and family. Offering your customers an opportunity to interact with you directly through social media is also a great customer service tool, making them feel welcome and valued even in the digital space. Just be sure that you have the appropriate resources to directly respond to all customer comments/questions, otherwise, it could work against you.
A good content strategy is like the gears in a watch. Circular, always in motion, sometimes turning in different directions, but always connected.
Hungry for more insights? Subscribe to our newsletter for leading industry insights delivered right to your inbox!
Source: The Search Agents
Link: Content that Keeps 'em Coming Back