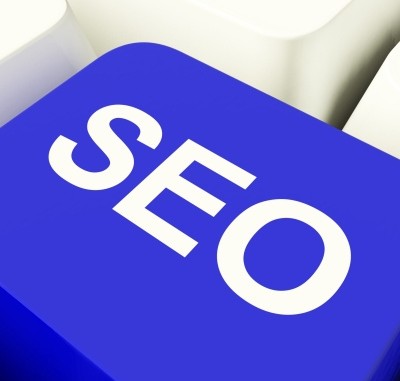 "I believe that this will affect every single one of AdWords advertisers."
 This quote comes from Tom Sadler, sales and marketing director for Indago Digital, a digital marketing agency that specializes in running acquisition campaigns. Mark these words.
Google has marketers, advertisers and small business owners everywhere shaking in their boots with the announcement to remove right-side ads from the SERPs; the only exception to this is product ads. This effectively limits the number of ads displayed from 11 down to seven, which will now only be seen at the top and bottom of organic results.
Google is well-known for its dynamic nature; constant algorithm changes, shifts toward mobile-friendly formats, and even the recent updates to its logo. But the latest in Google's long string of modifications has left many puzzled, worried and even angered by the news.
How does this impact organic search? How will this disrupt your business? Will text ads cost more now? What can you do about the changes? Will you need to modify marketing strategies? The list of fearful queries is substantial. So let's dive into the answers.
Why the Change?
Before this shift took place, search ads would appear in three destinations on the results page; above, below, and to the right of organic results. Now with the right-side ads disappearing, this has significantly shrunk the allotted number of ads spaces for companies to compete over. It has been stated, however, that in certain cases the number of ads that appear above the organic listings will increase from three to four. This will only happen in instances Google calls "high commercial queries," which indicates that the engine has determined the user's intention to purchase is quite high.
The reason for this shift is twofold. The first is to provide a cleaner and less hectic user experience; optimal UX is something Google is always striving to achieve. The second is to provide a more consistent experience and appearance between desktop and mobile versions of the site.
This should come as no surprise — Google has been pushing the importance of mobile heavily over the past year. This focus is quite understandable — last year saw the amount of mobile search queries surpass those from desktops. From this perspective, it would seem that Google is pushing hard on a mobile-first initiative.
For those that are distraught over the loss of right-side ads, worry not. A recent study from WordStream revealed a mere 14.6 percent of clicks were attained by the side and bottom ads combined during January of this year. These are truthfully not super useful to begin with. With that said, let's take a look at how this decision is set to effect businesses the Web over.
The Potential Impact
The shakeup will most certainly effect business owners, marketers and anyone else who utilizes the ad space on Google; the question is, to what degree? The most notable of the ramifications will likely come through organic search results. The addition of a fourth ad placed above organic results will ultimately push those listings further down the page, making them less likely to receive traffic. The lower a site ranks on Google's first page, the fewer clicks it naturally draws; the addition of a fourth ad presents a significant handicap to those looking to win the organic search wars. With the addition on local listings appearing just below ads, the No. 1 seat in the SERP barely makes it above the fold, and in some cases, it may not at all.
But the complications don't end there, as other disadvantages to the new layout will likely surface. Tien Nguyen, director of technology at CPC Strategy, touched on this by saying, "It's going to potentially start costing a lot more to get your text ad to show, so smaller companies are going to be squeezed out a lot more to compete with companies with bigger ad budgets." While this possibility may never come to fruition with the addition of the forth ad slot, it is still a frightening forecast for small business owners. So how can entrepreneurs combat the potentially devastating effects taking place in the SERPs?
Offsetting the Damage
If your company does not have the means to increase its AdWords budget, it may be time to consider using an alternative route to obtain clicks.
Social media is a massive driving force for engagement, traffic generation and sales. To help balance out the loss of advertising on Google's front page, brands should amplify social strategies to get the absolute most out of what Facebook, Twitter, and others have to offer. Additionally, live streaming services like Periscope and Blab.im are an incredible way to help boost social followings and create a deeply devoted customer base.
Alongside those video options, brands should take advantage of the latest tools that AdWords has to offer. With compelling new options for YouTube advertising, many brands may actually be getting a jump on the competition by focusing resources on the video platform; YouTube is, after all, the second largest search engine on the Web and processes more than three billion searches per month. Couple that with Cisco's prediction that video will account for 80 percent of all consumer internet traffic in 2019, and you have a recipe for success.
While it is still unclear exactly how this change will impact companies, it certainly does seem that small business are getting the short end of the stick. In the time it takes Google to make all the final tweaks and adjustments, stay calm and know that there are other alternatives for your brand to successfully advertise itself on the Web.
Do you think the removal of right-side ads will negatively affect consumers or Google itself? What other consequences of this alteration do you foresee for small businesses?
Conscious online marketer, Web executive, and multi-faceted writer, Tina Courtney has been creating and fostering online innovations since 1996. Tina has assisted many clients in maximizing online production and marketing efforts, and is a staff writer for SiteProNews, one of the Web's foremost webmaster and tech news blogs. She's produced and marketed innovative content for major players like Disney and JDate, as well as boutique startups galore, with fortes including social media, SEO, influencer marketing, community management, lead generation, and project management. Tina is also a certified Reiki practitioner, herbalist, and accomplished life coach. Learn more on LinkedIn, Facebook and Google+.The post Will Google's SERP Update Affect Your Business? appeared first on SiteProNews.
Source: Site Pro News
Link: Will Google's SERP Update Affect Your Business?