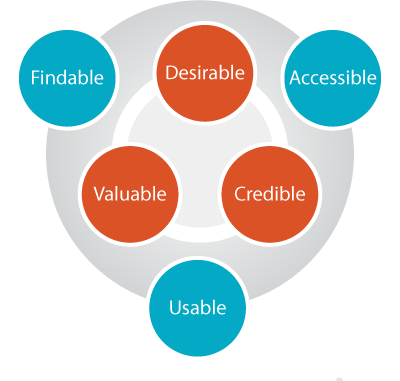 If you work in digital marketing or have any kind of business that markets itself online, you've probably thought about all sorts of ways to increase your business's reach and broaden its appeal. But are you considering web accessibility?
Web accessibility is the name given to making websites and online materials usable to people with disabilities, removing barriers to the way they experience the internet.
People with disabilities make up a significant portion of the population, yet are often excluded from brands and digital marketing online due to access barriers.
From physical disabilities like loss of mobility, blindness and deafness to learning difficulties like dyslexia, a wide range of disabilities affect the way that someone accesses the internet.
But a few practical steps can make digital marketing more inclusive, appealing and accessible to all users – immediately increasing your reach, as well as your revenue.
The need for accessibility
The Global Economics of Disability Annual Report 2014 estimated the global population of people with disabilities as 1.3 billion: a market equivalent to the population of China. As a percentage this works out to nearly 18% of the world's population, or 1 in every 5 people – with a combined disposable income, according to the report, of more than $1.2 trillion.
These numbers are likely to climb as Generation X ages, making catering to age-related disabilities vital to anyone targeting the baby boomer generation.
In no other context would it make sense to exclude such a significant marketing demographic, yet making websites and digital materials accessible is far too often overlooked as a tedious and pointless exercise.
In actual fact, web accessibility brings a whole host of benefits, not least that it goes hand-in-hand with providing a better user experience all around – and greatly improving your website's SEO to boot.
Accessibility and good user experience go hand-in-hand with search.
Image by Paul Veugen on Flickr; some rights reserved
Accessibility, user experience and SEO
Some basic principles of creating an accessible website include: a clearly laid-out, hierarchical structure, clearly labelled information, and meaningful titles and headers. Sound familiar? If they do, it's because these are also basic principles of Search Engine Optimisation. They also contribute to making a website that much easier for all users to navigate.
Similarly, a site map is a handy point of reference for all users trying to find their way around a website, but is particularly helpful to screen reader users, who can make sense of what the site contains and how the content is organised. It also allows search engine robots to quickly scan and index your site.
Providing text alternatives to images, video and audio, in the form of alt text, closed captions and transcripts, makes that content accessible to users who are visually or hearing impaired. And as search engines rely on text to provide information about a web page, this will also build up a more complete picture of your site for search engine robots.
However, there is a flip-side to this: the practice of 'keyword-stuffing' title text and alt tags for SEO purposes can lead to awkward and unhelpful descriptions for users with disabilities, so strike a balance if you can.
Text alternatives to visual content are incredibly beneficial both for search and accessibility, when done right.
Writing your website in simple, jargon-free language can benefit users with a learning difficulty or cognitive disability, but it's also a helpful practice for everyone, especially those for whom English isn't their first language. People are more likely to search the web for simple words than for industry jargon, too, so writing your website simply will help ordinary users to find it in search.
Of course, not every single accessibility measure contributes directly to SEO. But there is enough of an overlap to make web accessibility worthwhile on multiple levels, to say nothing of the advantages of opening up your business or marketing campaign to a huge extra audience.
As Mark Jackson wrote about the SEO benefits of web accessibility over on our sister site, Search Engine Watch: "If you can deliver an accessible Web site, you may have just created a tremendous market growth opportunity for yourself."
Putting it into practice
Many people worry that making their digital content web accessible will require a lot of elaborate work, expert knowledge and a huge financial investment.
While it does involve some extra effort and new ways of thinking, it doesn't have to break the bank. There are a lot of free tools, guides and resources available for anyone who sets out to design for accessibility.
Public domain image by US National Park Service
An excellent place to start is W3C's Tips for Getting Started with Web Accessibility, which has sections on designing, writing and developing for accessibility, walking you through each in detail with visual examples.
Deque System, an accessible software company, has also published a series on accessible marketing which includes guides on designing accessible websites and writing accessible marketing content. They've created a handy design checklist which divides accessible website design into five key areas, and which you can download here.
To check how accessible your website is already, you can run it through WebAIM's web accessibility evaluation tool. The Colour Contrast Check by Jonathan Snook allows you to play with different foreground and background combinations and tells you how they rate in terms of accessibility. You can also use lowvision.support to simulate how a website looks for a variety of low vision conditions.
Businesses, brands and marketing strategists are all used to investing time and effort trying to connect with as broad an audience as possible.
Making your web presence accessible is a practical way to do just this, staying ahead of the curve and ahead of the competition – and your clients and customers will thank you for it.
Source: ClickZ
Link: Why accessibility is so important in digital marketing