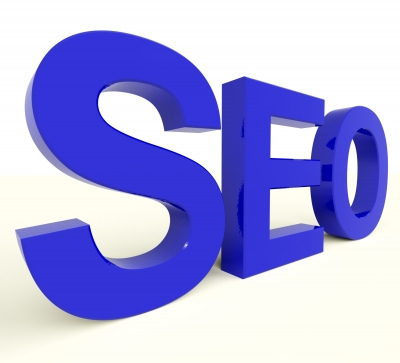 "Search is the means through which we navigate the Web. If your business is not visible in search it is difficult for it to be found by your customers. Search, above all else, is marketing, and it is undergoing a massive change." This quote comes from SEO expert David Amerland who makes an extremely valid point when it comes to SEO; it's a key marketing tactic that can make or break your online success.
When you are busy building your business' social following, do you only focus your efforts on Facebook? Do you pour all of your attention into exclusively boosting your Twitter presence? Likely not; you work Facebook and Twitter side-by-side. You are on Instagram, Google+, Pinterest, and others. So why would you focus all of your SEO efforts on Google alone? Yes, Google holds about 63 percent of the market share, depending on the source, but that means you are still largely ignoring approximately one-third of potential prospects between Bing and Yahoo. Additionally, climbing to one of the top seats on Google is incredibly difficult, and sometimes impossible (depending upon your niche).
Many believe that if their SEO efforts are making an impact on Google, they must surely be doing well on Yahoo and Bing. After all, Yahoo does serve up Google results for a portion of entered queries. But this is simply not true.
It is critical to optimize for all of the major search engines as each have their own metrics that are weighted differently when it comes to ranking. Their algorithms differ greatly. Any business competing in the online space needs to try and reach 100 percent of consumers as opposed to 63 percent if they wish to survive and thrive.
Let's take a look at some of the top reasons you should be running search engine-specific SEO campaigns and optimizing your efforts for all of the major players in search.
1. Diversify Your Efforts
Ever heard the old saying, "never put all your eggs in one basket"? That's precisely what happens when you don't optimize for Yahoo and Bing.
Google algorithm updates often come fast and furious, and due to their sometimes vehement and unforgiving nature, the changes can utterly decimate your rankings in the SERPs. Take the Panda and Penguin updates; many websites saw drastic plunges in their page rankings and have still not fully recovered.
When traffic is lost on Google, you need to find a way to balance out the devastation. Since Google updates don't affect Yahoo and Bing (unless Yahoo is serving up Google results for that specific query) you can still maintain your rankings on those platforms and keep business rolling.
2. Cater to Different Demographics
Since Bing and Yahoo hold a combined market share of about 33 percent, it is safe to assume that many prefer these engines over the omnipresent Google. Bing is more popular with older demographics who are less tech-savvy. It is the default search engine for Internet Explorer and many folks from previous generations avoid downloading new browsers or updates. Yahoo is also the official search engine for Firefox, which is another core reason not everyone uses Google.
Age is not the only determining factor, however, as region plays a big role as well. Bing is also prominent with individuals who reside in the rust belt and northern Great Plains regions. Yahoo is often favored in southern states.
If the folks you are targeting fall into this age or regional demographic, you are missing out on opportunities by not investing your SEO efforts into Yahoo and Bing.
3. Bing is Growing
Many people consider Bing and Yahoo to be inferior products, but large numbers of individuals would have to disagree; and that number of individuals is growing. Between comScore's November 2015 and January 2016 Desktop Search Engine Rankings reports, Bing grew 0.2 percent, making it the only major search engine to see additional traffic; Google actually lost 0.1 percent. The report also specifies that the number of Bing queries increased one percent, moving up to 3.7 billion searches.
While those statistics may not sound Earth-shattering, when discussing numbers in the billions, one percentage point accounts for a significant number of searches. In the event that Google's market share would continually decline, that means that Yahoo's and Bing's would only increase; leaving your brand in quite the SEO predicament if you're not playing on one and all.
It is understandable that optimizing for Google alone seems as if it may be enough. The brand is a household name synonymous with search. In many cases, people don't search queries, they "Google it." But despite the company's ubiquitous existence, it still has competitors who do control nearly one-third of the market. If your business controlled about 30 percent of your given niche, you would be sitting pretty.
The point is not to under estimate the substantial lift that engines like Yahoo and Bing can bring to your company; or the damage that Google can cause in an instant. It is for these reasons that it is imperative to not count on a single source to drive traffic to your site. You must optimize your SEO efforts for all major search engines and run engine-specific campaigns in order to establish the best ranking possible no matter where consumers search. Do your brand a favor and research the best practices of each engine and understand the subtleties between them. That way, when Google's next site-crushing algorithm change comes out later this year, your business won't be in such dire straits.
What other benefits do you see to running search engine specific SEO campaigns? Does your company run ad campaigns on search engines other than Google?
Conscious online marketer, Web executive, and multi-faceted writer, Tina Courtney has been creating and fostering online innovations since 1996. Tina has assisted many clients in maximizing online production and marketing efforts, and is a staff writer for SiteProNews, one of the Web's foremost webmaster and tech news blogs. She's produced and marketed innovative content for major players like Disney and JDate, as well as boutique startups galore, with fortes including social media, SEO, influencer marketing, community management, lead generation, and project management. Tina is also a certified Reiki practitioner, herbalist, and accomplished life coach. Learn more on LinkedIn, Facebook and Google+.The post The Case for Engine Specific SEO Campaigns appeared first on SiteProNews.
Source: Site Pro News
Link: The Case for Engine Specific SEO Campaigns