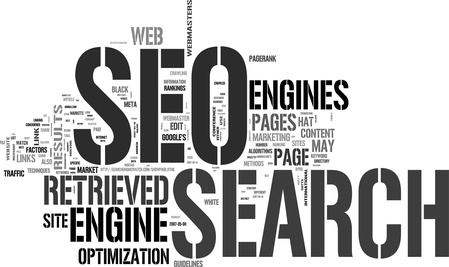 "It is not the job of search engine optimization to make a pig fly. It is the job of the SEO to genetically re-engineer the website so that it becomes an eagle." – Bruce Clay
SEO is a never-ending battle. Some relish the ebb and flow and have learned to ride the wave of change in immaculate form; ending up on the cutting edge of tactics and in one of the top seats on the SERPs. Others, however, feel that SEO is the bane of their existence as every new update to search algorithms brings fear, anxiety, and often a drop in rankings. SEO is not for those who resist change. If you're settled in to the current state of things, get ready for more curveballs.
Google makes a variety of updates to its algorithms each year. Google algorithms were altered seven times in 2015. As of May 2016, only two changes have been recorded. Since there are clearly many changes on the horizon, let's take an educated guess as to how the search engines will modify their algorithms and, in the process, shakeup SEO tactics everywhere.
Watch Time Based Rankings
Video is taking over the Internet like a Kardashian. By 2019, it will all but dominate traffic streams. This immersion into video is already taking place — YouTube is now the world's second largest search engine, live streaming websites are all the rage, and nearly every social media website has incorporated a live streaming element of its own; including YouTube. But Google's new YouTube feature is not the only way the engine is covering this trend.
In August 2015, Google acquired a patent related to how it ranks its results. The license seems to focus on ranking sites based on how long a page is watched after a user arrives, whether the page contains video or not. It may just display images and audio resources. The patent states, "One of the methods includes identifying one or more sessions for a query and associating watch times of the respective resources watched in the sessions with the query."
This update would certainly cater to Google's YouTube property and various social media websites because the patent is intended to potentially provide a "score" to video and page content. The longer a video or page is watched, the higher the score and vice versa for those with shorter watch times. The watch time score could potentially be used as a way to rank pages in the SERPs.
This should come as no surprise considering how prominent video is positioned to become. If this does come to fruition this year, expect to see a lot more websites apply an auto-play feature to try to boost their numbers.
UX Will Reach Its Peak Priority
Google has been on a serious mobile-friendly binge as of late. The company understands that mobile plays a massive, if not dominating, role in the future of the Internet. The destiny of mobile ubiquity has brought about the events of Mobilgeddon, Google's AMP Project, the soon to be seen Mobilegeddon 2, and a slew of other initiatives. All of this points to the importance of mobile-friendly everything and it also places monumental emphasis on usability. In the end, that's what all of the mobile hullabaloo over at Google has been about; prime UX.
According to many experts, an epic user experience is the very future of SEO, and while Google has not said these exact words, it's heavily implied through many actions. Later this year, we will see the second stage of Mobilegeddon commence and are likely to witness even more changes and amplified importance placed on UX.
Mobile Text Ads
While this may not be a direct change to ranking algorithms, it nonetheless impacts SEO in a significant way. For many, acquiring leads, earning traffic and making conversions is in some part dependent on AdWords. As these metrics directly affect your seat in the SERPs, it is vital to deliver the most compelling and relevant ads possible.
In yet another mobile-first push by Google, the search giant acquired a patent back in January of this year that would allow for Web-based text ads to be converted into mobile-friendly ones. There is a catch to this, however — Google will implement a scanning system to scour the landing pages served by ads to determine which are optimized for mobile and which are not. Ultimately, those that are friendly for smaller screens will receive preferential treatment and priority over those that are not. Once again, mobile responsiveness is a must-have for SEO prosperity.
Social Signals Confirmed
As it currently stands, many feel that social signals play a larger role in rankings than just causation, yet this has never truly been confirmed. Some have argued that social media is too massive of a force online to ignore the happenings within their digital walls. Others disagree and point to the fact that incorporating such data would lead Google to become reliant on third-party resources.
All of this may soon be a non-issue. Rumors surfaced last year that Google is a potential candidate for acquiring the now fledgling Twitter. Could 2016 finally be the year that social signals are officially incorporated into ranking algorithms and Google finally leaves behind the debacle that is Google+?
While these are just predictions, we know for sure that Google will shakeup SEO in a major way this year, as it has done with every year before it. The best thing you can do to prepare for the inevitable permutation is to optimize every property you have for mobile responsiveness. If you focus nowhere else, place your sights on mobile.
What are your predictions for this year's changes to SEO? How do you think video will ultimately impact the rankings in the years to come?
Conscious online marketer, Web executive, and multi-faceted writer, Tina Courtney has been creating and fostering online innovations since 1996. Tina has assisted many clients in maximizing online production and marketing efforts, and is a staff writer for SiteProNews, one of the Web's foremost webmaster and tech news blogs. She's produced and marketed innovative content for major players like Disney and JDate, as well as boutique startups galore, with fortes including social media, SEO, influencer marketing, community management, lead generation, and project management. Tina is also a certified Reiki practitioner, herbalist, and accomplished life coach. Learn more on LinkedIn, Facebook and Google+.The post SEO Forecast: How Google Will Alter Algorithms appeared first on SiteProNews.
Source: Site Pro News
Link: SEO Forecast: How Google Will Alter Algorithms