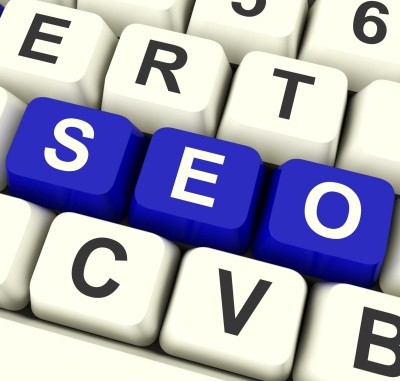 If you identify as a writer, digital marketer, or SEO expert, it's likely that you're at least moderately familiar with the importance of mobile optimization. Last year, mobile search numbers surpassed desktop search numbers for the first time in history and there's no sign this trend will reverse. Because of this, companies have been placing increased focus on mobile compatibility over the last several years – a trend that also shows no sign of stopping. In fact, mobile-search optimization is so critically important that Google rolled-out a huge update aimed at strengthened its mobile ranking signals earlier this month. Read on to learn more.
Why Mobile Search Matters
As it stands right now, 90 percent of American adults own Smartphones, and the average person checks his or her phone 221 times each day. What's more, 60 percent of all time spent on social media is initiated from mobile platforms, and a whopping 38 percent of Facebook users are mobile-only. Because of this, sites that aren't optimized for mobile search are missing out on a huge amount of traffic, conversions and qualified leads.
Google Updates Mobile-Search  
On March 16 of this year, Google's team of webmasters announced that the search engine would begin to roll out an update meant to increase the importance of the ranking signal associated with mobile-search optimization. According to their initial press release, it intended to do this by early May of 2016.
On the 12th of this month, John Mueller, the Webmaster trends analyst at Google, announced via Twitter that the aforementioned changes had been entirely rolled-out and are now in full effect.
FYI The mobile changes mentioned here are now fully rolled out. https://t.co/fTB3ia6LJ2
— John Mueller (@JohnMu) May 12, 2016
What These Changes Mean
In the search engine's initial press release back in March, Google made it clear that sites which had already gone mobile-friendly wouldn't be impacted by the update. Google also recommended that sites that weren't sure about their level of mobile accommodation use the Google Mobile-Friendly Test or Webmaster Mobile Guide to audit their sites. Finally, the search engine stressed that search query intent is still one of the strongest ranking signals, so it is possible for a page featuring lots of unique, original content to rank well even if it's not optimized for mobile.
5 Ways to Make Your Site More Mobile-Friendly
If your site isn't already mobile-friendly, it's time to get thee to the computer. Because this update is already fully rolled-out, it will harm the standing of your site unless you act quickly. Here are a few of the best ways to make sure your site is mobile-friendly, starting now:
1. Implement responsive Web design
While some businesses try to make their sites more mobile-friendly by using mobile-only and desktop-only designs for their respective mobile and desktop sites, this approach often results in a poor user experience and small army of expensive, difficult to manage URLs. Because of this, responsive design is a better option.
Created to help websites function better for users on all devices, including desktop computers, mobile phones and tablets, responsive design allows a website to understand which device is being used to view it and then adapt accordingly. With responsive design, mobile users can access social sharing buttons from mobile platforms, easily read content on all devices, access every page of your site, and engage with promotions just like they would from a desktop computer. This, in turn, helps make your site friendlier to mobile users and can cut down on the frustration that mobile-only users often feel when interacting with websites.
2. Publish high-quality content
One of the things that Google prizes most is high-quality, unique content. It's likely that this ranking factor will remain strong no matter what else happens in the world of SEO. Because of this, it's critical to focus on creating reputable content while also improving the mobile responsiveness of your site. While it's critical to ensure that your site is optimized for mobile search as much as possible, it's also important to ensure that you're not losing sight of your content creation efforts in the process. When taken together, mobile optimization and quality content combine to form the ultimate SEO strategy.
3. Evaluate your site regularly
Google often A/B tests things before it fully rolls them out, so it's wise to keep checking back with Google's Mobile-Friendly Test tool to ensure that your site is still on the cutting edge of mobile optimization. In addition to helping you hone in on anything you need to change, the mobile-friendly test tool will also give you a heads up about what you need to fix before it has a chance to do severe damage to your site.
4. Include high-resolution images
On a tiny screen, high-resolution images make all the difference. By including high-resolution images on your website, you can improve your user experience while also streamlining mobile load times and helping yourself rank higher in SERPs.
5. Test, test, test
Mobile benchmarks are always changing, so it's critical for you to test your mobile site often. Ideally, you should access your site on Android, Windows and iPhone and from different tablets to be sure that it performs well from every device. Additionally, you'll need to test every one of your pages, buttons, promotions and social sharing options.
As you test your site, be sure to place yourself in the user's shoes and identify weak points for later reference. While this may seem like a simple step, it's a critical step to ensuring your site is as mobile-friendly and streamlined as possible.
The Future of Mobile Search: SEO and Mobile Optimization go Hand-in-Hand
As Google's recent prioritizing of the mobile search ranking signal proves, mobile search is only becoming more important with time. Within the next few years, SEOs and marketers will see an enhanced focus on mobile optimization, mobile traffic will continue to grow, and mobile optimization will become synonymous with good SEO. With this in mind, companies need to start preparing right now. By ensuring that your site is as mobile-friendly as it can possibly be, you provide a better user experience and position yourself for success with both SEO and mobile search.
Julia McCoy is a writer and entrepreneur. She created three businesses and wrote a book at 16; at 20, she dropped out of nursing school to teach herself online writing and start Express Writers. Today, her content agency has more than 70 writers and thousands of worldwide clients. Julia hosts The Write Podcast and #ContentWritingChat, and is the bestselling author of So You Think You Can Write? The Definitive Guide to Successful Online Writing. Follow her on Twitter and Facebook.The post Mobile-Search Optimization Now in Full Effect appeared first on SiteProNews.
Source: Site Pro News
Link: Mobile-Search Optimization Now in Full Effect