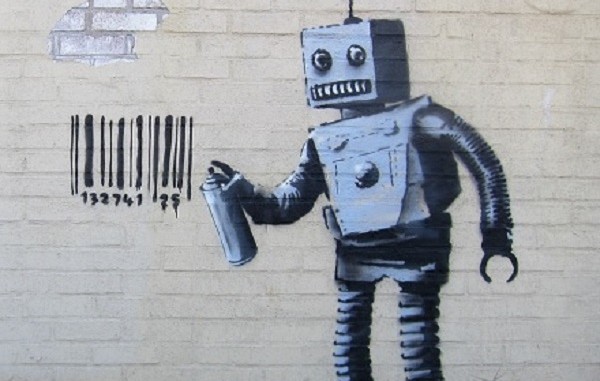 Is the solicitation of SMBs by automated robocallers a threat to Google's advertising revenue? How can the search giant protect itself?
"Today we have guaranteed free first-page positions available for your business from Google. Press one to connect to operator to get your first-page Google listing."
As a business owner, I receive an average of five calls a week that promise me first-page Google positions. The prerecorded messages make it clear that the offer is for free positions – not the paid advertisements.
If my schedule is light at the time of the call, I will often connect and torture the sales rep with questions until they hang-up out of utter frustration (yes – I am a self-proclaimed "local listings narcissist").
Like I have stated in the past, small and mid-sized businesses (SMBs) are typically sold advertising; they do not line-up or access self-service websites like Google to buy advertising.
SMBs rely on third-parties like marketing service firms or agencies by nature to procure SEM advertising with tools like Google Adwords and SEO services for website and local listings optimization, in order to increase local lead flow and customer service access.
With more than $60 billion in annual revenue, for all of its success, Google generates the majority of their advertising revenue from a relatively small amount of businesses. SMBs have always been Google's greatest opportunity and largest business disappointment. This fact has provided vast opportunity for both reputable and unreputable firms to target SMBs advertising and optimization dollars.
Some firms act as trusted agents to SMBs and provide guidance and thoughtful execution of services. While other unreputable firms simply collect a couple of hundred dollars in monthly fees from the SMB and do little or nothing in terms of service, until the SMB fires the firm out of frustration.
Enter the world of the robocallers
In order to survive within the second method, the unreputable firms need to continually sell new clients to offset the one firing them. To do this, disreputable firms have turned to unscrupulous sales methods to profit from SMBs.
Robocallers use prerecorded telemarketing sales messages to solicit interest and then connect to one of their sales staff for the close (or kill). Federal law contained in FCC's Telephone Consumer Protection Act stipulates rules surrounding robocallers:
 "Making it an abusive telemarketing act or practice and a rule violation not to 'promptly' disclose seller's identification, purpose of call, and nature of goods or service, followed 'immediately' by a disclosure of opt-out information."
Yet I still receive multiple calls a week from companies misrepresenting themselves and their relationship with Google.
Why is this such a problem for Google?
According to Brand Finance's 2015 Top 500 Most Valuable Brands report, Google is number three on the list, with an estimated $76.6 billion brand valuation.
Anything that tarnishes the Google brand is bad, especially when firms misrepresent themselves as Google in their pursuit of local SMB advertising and promotion dollars.
Google strikes back
On Wednesday, September 16, 2015, Google filed suit in the U.S. District Court for Northern District of California against Local Lighthouse, a Tustin, C.A. based local SEO.
The suit stipulates that:
"On July 29, 2014, Google sent Defendant a letter after receiving several complaints regarding Defendant's telemarketing calls. Google told Defendant that consumers had complained about incessant, unsolicited automated telephone calls, misrepresentations of Defendant's relationship with Google, and false guarantees of first-page placement in GOOGLE search results. Google demanded that Defendant immediately cease all such actions and bring its practices into compliance with Google's Third Party Policy."
While this is now old news, the first shot was fired.
On the same day, Google published an article in its Public Policy Blog titled Protecting People From Illegal Robocalls, which outlined the scenario:
"You're eating dinner with your family when the phone rings, and you see a phone number that you don't recognize. You answer and hear a recording:
'It's extremely urgent that we speak to the business owner! We've tried to reach you numerous times. Our records indicate that your Google Business Listing has not been claimed…'"
The solution?
In my opinion, it is time for Google to move to protect their brand and put an end to SMB confusion on the Google My Business and Google Maps local listings. The best way to do this is to move the product to a paid offering and license or certify agents, much in the same way they currently go to market for the Adwords products.
Directory listings are a well understood product in the minds of SMBs, as they recall the Yellow Pages listings and ads they used to channel billions of advertising dollars into. By better controlling the local listings product and providing sales channel partners with "rules of engagement," Google would not only handsomely profit, but also protect a $76.6 billion asset.
 
Source: ClickZ
Link: Killing Google's brand one phone call at a time