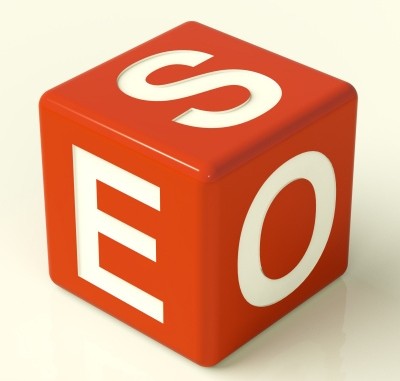 "SEO is no longer just a job title, it has become part of everyone's job description." – Rand Fishkin
You've heard it touted a million times before; SEO is dead. But how can these sorts of headlines be justified in any sort of manner when SEO is a $65-billion industry?
Despite these egregious headlines, SEO has become increasingly more important nearly every year since its inception; and 2016 is no different.
In a recent study conducted by Borrell Associates, it was uncovered that organizations will spend upward of $65 billion on SEO efforts this year. This is nearly three times the forecasted amount put forth in 2008.
What's even more jaw-dropping, however, is that the SEO industry is not even close to reaching stagnation; that same report predicts that SEO investments will jump a staggering $15 billion in the next four years. This means that by 2020, the SEO industry will be worth nearly $80 billion. Additionally, in a survey of 357 marketers, a staggering 94 percent of respondents report that SEO budgets will increase or, at the minimum, stay the same over the course of the next year.
These statistics give a crystal clear picture of the overall health of the SEO industry. If you have been wary about bumping up your search engine optimization budget, rest assured that it is a safe investment, granted you gain the results you are after.
Since we now know the industry is set to swell over the next several years, let's take a look at the factors that will ultimately contribute to this massive aggrandizement, so you can best understand how and where to spend your marketing resources.
Causation of SEO Amplification
The monetary boom SEO will see over the next several years does not have a single root that can be pinpointed; there are many contributing factors.
The first is a rise in the number of search users. According to a 2015 report from the International Telecommunications Union, the number of Internet users has skyrocketed from 738 million in 2000 to 3.2 billion in 2015. This means that Internet penetration now reaches 43 percent of the entire global population. This figure is set to massively increase over the next several years as companies like Facebook and Google enact initiatives to spread internet access the world over. This, in conjunction with the explosion of mobile usage in India and other developing nations, will provide connections to countless more individuals across the globe.
The next element is the rise in the number of search queries. The proliferation of digital connectivity will naturally bring more searches due to the elevated number of Internet users; mobile ubiquity again plays an integral role here. Additionally, as older generations come to pass and those who have grown up with, or were born into, technology at their fingertips will continue to rely on search engines to provide answers of every nature. As search engines and technology continue to become more refined, expedient and convenient, users will find themselves taking to sites like Google more often than ever before.
Next on the chopping block is the decline of traditional advertising. It has been noted by various studies and media outlets that traditional ads are dying. This decay will begin to leave businesses with fewer options for customer acquisition. This will inevitably force many to dive headlong into inbound marketing to supplement the losses from the forgotten and ineffective relics of the advertising world.
Due to all of the aforementioned circumstances, and dozens more, search engine optimization continues to become increasingly more sophisticated and polished in terms of tactics and best practices. Strategies like keyword stuffing, haphazard link building, and other black hat SEO tactics have largely fallen to the wayside. Furthermore, the increased amount of comprehensive and in-depth data that can be drawn from such campaigns makes SEO incredibly valuable for this reason alone.
One of the biggest factors to consider is the inflated number of devices that users have to search through. Outside of actually heading to massive engines such as Google, Bing, YouTube and others, on a laptop or mobile device, users are now gaining access to search with various gadgets such as Amazon's Alexa. The variety of digital assistants that have recently come into play give users new ways to search online. Things like Google speech-to-text, Cortana, Siri, and many others are contributing a larger number of queries to search engines as time goes on. These serve as way for users to search the online universe from offline. As devices such as these continue to rise in prominence, so will the value in SEO campaigns.
While the exponential rate at which technology advances makes it challenging to peer just a few years into the future, it is more than likely that SEO won't be going anywhere anytime soon; in fact, just the opposite is glaringly true. SEO is becoming more important with each passing month and year. Users now rely heavily on search engines. And, because of this, SEO is raking in more money as an industry. At this point in time, your best bet for driving traffic, acquiring customers, and achieving other business-focused goals lies in gaining an intimate understanding of SEO, employing the most powerful tools at your disposal, and ignoring those silly headlines that try to convince you that SEO's reign is officially over; that stuff is hogwash. Your business deserves to thrive, and as such, your SEO needs to follow suit.
How do you think SEO will continue to evolve over the next several years? Do you think there will ever be a point in time where SEO becomes useless?
Conscious online marketer, Web executive, and multi-faceted writer, Tina Courtney has been creating and fostering online innovations since 1996. Tina has assisted many clients in maximizing online production and marketing efforts, and is a staff writer for SiteProNews, one of the Web's foremost webmaster and tech news blogs. She's produced and marketed innovative content for major players like Disney and JDate, as well as boutique startups galore, with fortes including social media, SEO, influencer marketing, community management, lead generation, and project management. Tina is also a certified Reiki practitioner, herbalist, and accomplished life coach. Learn more on LinkedIn, Facebook and Google+.The post Is SEO Dead? Not Even Close: Here's Why appeared first on SiteProNews.
Source: Site Pro News
Link: Is SEO Dead? Not Even Close: Here's Why