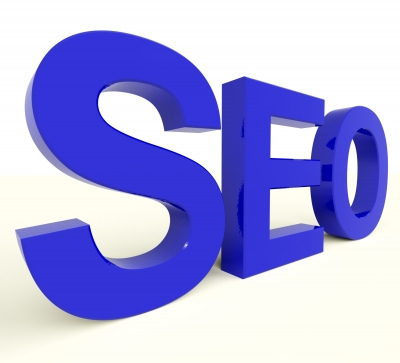 2015 brought many twists, turns and speedbumps to the folks of the SEO universe. Mobilegeddon made mobile-friendly websites a must. Panda algorithm updates made sure that only the best content available would get to users through Google SERPs. And Penguin revisions continued to crack down on unnatural links and assure that only those with real authority made any sort of positive impact.
Due to the massive effects the Penguin update had on many sites last year, nearly everyone was forced to alter their approach and strategies in some fashion. For that reason, if you haven't already, it is vital to audit your link building strategy and focus on the tactics that will provide the most benefit in the year ahead.
Sorry to be the bearer of bad news, but building quality links in 2016 is going to be more difficult than in years prior. Google and its users alike expect more from sites when it comes to content value and quality; and that trend will continue for years to come. Content has oversaturated many avenues of information and Google only has so much room on its front page. This means that only the best of the best will make it through. For this very same reason, publishers are getting pickier about who they will publish on their sites. While this news may sound discouraging, it should be used as fuel to push your SEO strategy, link building prowess, and content quality to new heights.
Now that you know the score, let's take a look at what you need to become a link-building boss in 2016:
Strategy 1: Learn to Identify Authoritative Sources
To begin seeing a rankings increase in the SERPs from a link building campaign, you will need to gain inbound links, or a link back to your site from another webpage. This can be achieved in a variety of ways from guest posting, to getting listed on directory websites. But again, Google's Penguin algorithm is on a "seek and destroy" mission for low quality links, so the sources you gain these from are of utmost importance. If you attempt to post indiscriminately, prepare to be on the receiving end of the Penguin's wrath.
When scoping out potential prospects for inbound links, there are two extremely important elements to consider. The first of which is respectability. While this term is subjective, if you use a bit of common sense, you'll probably make the right choice. When seeking out these sites, ask yourself:
Is this site trusted and used by many people?
How long has it been around?
Is it well-known?
Does it cite its sources?
The more of these that you can answer "yes" to, the more valuable the link will be. Just be aware that with every "yes" comes an increased level of difficulty in obtaining that link.
The second thing to consider is relevance. Every source you obtain should be as relevant as possible, otherwise, the link doesn't do you much good; it will actually be detrimental to your efforts as it will be a red flag to Google.
If you stick solely to respected and relevant sources, you are off to a good start. But there is still much more to come.
Strategy 2: To Master Link Building, You Must Master Content
Content will be your vehicle to acquire inbound links. No matter if this comes in the form of links embedded in content on external publications, or published content on your site that generates inbound links through its own value; this is where you really need to up the ante.
When attempting to generate content that will gain links it is important to abide by the foundation of content creation best practices. All of the materials you publish must be valuable and original, well-researched and well-written, uber engaging and highly visual, and formatted in a way that makes it easy to skim. Additionally, when embedding links into external content, these should appear naturally and cite specific data that helps support the narrative. Do this several times throughout a piece and the anchor text should always be relevant to the material that is linked to.
Strategy 3: Diversify and Scale 
Strategy diversification is key to survival. You won't be able to acquire links from just a few sources and expect to continue to ascend in rankings. You need to go after a variety of relevant domains that will point to various pages on your site. This method of diversifying your links goes hand-in-hand with scaling up your campaign.
Scaling your campaign must be done gradually, otherwise, you may run into issues with getting your links published. For this reason it is important to improve the following key points simultaneously. To scale in a meaningful way, you must:
Get published through a broader range of relevant sites;
Seek out more respectable and high-profile publishers;
Produce higher quality content regularly;
Publish better, more valuable content with greater frequency.
Link building is a vital element to any SEO strategy. Just like any other component, however, it must be approached with the most current insights. For 2016, your link building blueprint should have two facets: produce the best content you can possibly muster for the best publishers you can acquire and publish exponentially more valuable content to your own site on a more frequent basis to attract inbound links. The thing to remember above all else though, is that quality will outweigh quantity every single time. The more value you give to your readers, the more advantage you will gain from the links you acquire.
Do you think link building is still a viable and necessary modality in SEO with increased content saturation? What are your best tips for link building in 2016 that weren't mentioned here?
Conscious online marketer, Web executive, and multi-faceted writer, Tina Courtney has been creating and fostering online innovations since 1996. Tina has assisted many clients in maximizing online production and marketing efforts, and is a staff writer for SiteProNews, one of the Web's foremost webmaster and tech news blogs. She's produced and marketed innovative content for major players like Disney and JDate, as well as boutique startups galore, with fortes including social media, SEO, influencer marketing, community management, lead generation, and project management. Tina is also a certified Reiki practitioner, herbalist, and accomplished life coach. Learn more on LinkedIn, Facebook and Google+.The post How to Become a Link Building Guru in 2016 appeared first on SiteProNews.
Source: Site Pro News
Link: How to Become a Link Building Guru in 2016