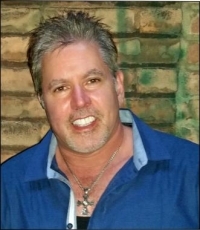 In the highly visual business world of today, the infographic (or infographics) that you use can make the difference between your online visibility and the stagnation of your marketing efforts.
Here are just a few of the ways in which using the right infographic(s) improves your search engine optimization (SEO) endeavors.


Danny Todd (a.k.a. "Cleveland SEO Guy") defines infographics this way, "Infographics are cleverly illustrated, colorful, easy-to-read, and often vertically-oriented images, showing charts, graphs, figures, and other useful information.
Chances are that you've seen a few in the last week. Though written content should be the cornerstone of your content marketing strategy, don't underutilize infographics. They have their advantages."



Quick Observations of an Effective Infographic

Let's take a look at the infographic to the left, to get us going on the topic of infographics. It is called the "Top 5 Male Athlete Hairstyles (Infographic)" and it is an infographic by the team at Men's Hairstyles Club.


What can we learn by looking at this infographic?

Infographics can be made to share any message or topic. I mean, would you have thought of hairstyles for men?
Infographics can be long and vertical. (They can also be wide and horizontal!) In other words, infographics can come in many sizes and shapes.
Infographics tend to include text and additional images (and sometimes statistics or how-to steps, like this one does).



Benefits of Infographics (to SEO Endeavors)


So, what is the big deal with the SEO benefit(s)? Glad you asked! That is what we are presenting in the rest of this article!
And, it includes some expert tips from those "in the know."


Benefit 1: Make the ranking process easier.

Get your page listed in the "image search" of search engines. You don't have to be limited to only the default text search.

The Google image search is just as powerful as the text search, and people will be able to find you on two lists instead of just one.
The image database is generally smaller (as compared to text search), meaning that you automatically put yourself in a better position by even using images in the first place. If the images are relevant, you have an even better chance at doing well in the search engine(s).

Let's not forget about Bing image search. After all, there is not only "one" game in town when it comes to searching the web.

According to Janette Speyer (Partner at Web Success Team and Hot Ice Media), "If you use Google, you have the option to search for images. Once you put alt tags, keywords, and titles on your infographics, your blog will be more easily found [in the image search].
If your blog gets very little traffic, you have the advantage of [using] the images (infographics) to make up for it." Hopefully, this moves you up to where you need to be in the ranking!

Benefit 2: Benefit by social interaction (and the resulting SEO ranking).

Gain visual recognition with your potential viewer. This leads to interaction which leads to better rankings.

As a part of that interaction, give the audience (people) something to talk about, which is the name of the game for a really well-constructed infographic.


According to David Leonhardt (President, THGM Writers), "SEO is highly dependent on the perceptions of online 'publishers.'
By publishers, I mean anybody from the New York Times to my uncle, when he posts to Facebook. Every time a company is mentioned in an article or in a tweet, it helps the SEO effort. Infographics give people something to talk about, or from an SEO perspective, a reason to talk about you."

The major search engines are constantly determining the relevance of your content by the human reaction to it. Pictures ensure that more people interact with the content.
This is simply a fact because people react and interact with media. (Remember the saying, "A picture is worth a thousand words?")


On the topic of social sharing and delivering the message, Danny Todd says, "For one, they stand out amidst a sea of text. Website visitors can quickly differentiate between an ordinary picture and an infographic.
Using them just often enough keeps things interesting. They also make it easy to compress and simplify what might otherwise be exceedingly complex information, reducing extraneous details and distilling the crucial facts into an easy-to-understand format.
If your infographics are relevant and informative (as all your content should be), they're likely to be shared on social media."

The human interaction (and reaction) pushes your content up in the search engine listings. It also gives you more organic click-throughs, a statistic that will help your ranking improve even more, in the long run.

Benefit 3: Gain the ability to use more tags.

Pictures can have tags just as easily as any other content. This option helps those of you who want to raise the count of a certain keyword on your webpage without turning what could have been an excellent article into a keyword-soaked piece of worthless dribble. How? Include infographics!

By doing this (including an infographic), you may then use the tags that are inherent in the picture as another excuse to put the keyword on your page. Google and the other major search engines will recognize this as a valid use of your keyword and associate your page more readily with it. The more easily that your page connects with a keyword, the higher your search ranking goes.

Helpful Tips from the Experts

When asking our Expert Panel what else they would recommend, regarding infographics (beyond just SEO), they gave us the following tips.

Keep It Simple (Content)

According to David Leonhardt, "Keep it simple. If you want people to talk about you, give them something simple that they will understand.
Don't try to create the longest Infographic of the 'Everything about…[such and such]' variety. Assemble a few pieces of interesting data that are tightly related, to form a single idea."


Keep It Easy (Production)

David Leonhardt continues, "The design does not have to be fancy, either. My most successful Infographic ever was made in a simple table format that I had whipped up on Fiverr. It will never win a beauty contest, and just might be in line to enter an ugly contest (but it looks better on Slideshare).
The key to its success is that the idea is simple and captivating, and people have been sharing it ever since."


Gain Exposure for Your Brand

According to Danny Todd, "Content marketing with infographics has grown rapidly in recent times, with little sign that readers are growing tired of them. The ability to condense a lot of information into a simple graphic makes them easy to follow, but the infographics can still impart well-researched knowledge.
For the content creator, an infographic can spread across the web, providing branding and SEO benefits that can last long into the future. Businesses that ignored the trend will be wondering whether they should get started with infographics now. Read more…"



Janette Speyer offers this tip: "I also share my images on authority websites like Instagram, Pinterest, and more. This gives me more opportunities to be found. The ultimate goal is for people to see my blog, right? Any way you can post or syndicate those images will increase your chances of being seen."





Expert Panel

Wondering who these experts are? Wanting to find them so that you can follow them on social media and learn more amazing tips?
Well, you've arrived at the right place. Here is a short listing of their biographies and social media links, for your convenience. This was made easier through the use of the wonderful online tool, MyBlogU. Thanks, MyBlogU!




David Leonhardt (President, THGM Writers)
Infographics have never been central to my SEO efforts. But I have created (well, supervised the creation of) at least a dozen Infographics in my day.
These have covered fields as diverse as tech, housing, and fertility. Done properly, Infographics can be an effective form of content marketing.

Twitter: twitter.com/amabaie
LinkedIn: linkedin.com/in/davidleonhardt
Website: thgmwriters.com



Danny Todd (a.k.a. the Cleveland SEO Guy)

I am known as the Cleveland SEO Guy. I started in the SEO business in the 1990s when it was a far less complicated industry. Over the years, I've formed relationships with some of the leading SEO experts in the business.
In doing so, I've learned SEO secrets that very few in the SEO services business actually know. This is why I consistently rank sites in the top 10 results on Google for competitive terms, while some of my competitors struggle to achieve top 100 listings.

Twitter: twitter.com/clevelandseoguy
LinkedIn: linkedin.com/company/the-cleveland-seo-guy
Website: clevelandseoguy.com



Janette Speyer (Graphic Artist)



I started my career as a graphic artist. In early 2000, I merged my business into the digital space. At that time graphics were not searchable, so we avoided them like the plague. As more social media platforms made their way into the world, images became not only a must but a necessity.
I took to adding infographics to my blogs for those that wanted just a quick visual of what I was writing about at the time. I developed many graphics and used social media to bring more traffic to my website. The images boosted my traffic by a good thirty percent (30%).

Twitter: twitter.com/websuccess
LinkedIn: linkedin.com/company/web-success-team
Website: hoticemedia.com

Conclusion

In short, use infographics whenever you can in your presentations online. You gain credibility with your audience and with the major search engines! Your content is more easily found, and you will improve your overall online marketing ROI (return-on-investment) simply by formatting your research in this way.The post How Infographics Can Improve Your SEO! appeared first on SEO Chat.
Source: SEO Chat
Link: How Infographics Can Improve Your SEO!