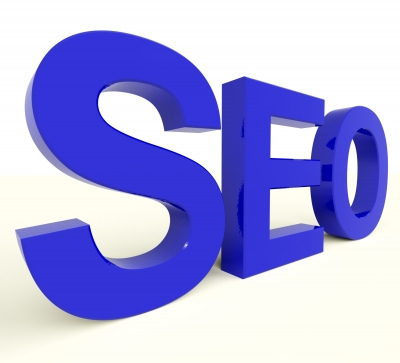 This year has started off with a bang as Google confirmed a core algorithm update halfway through January. While the revision has not been named or explained in any real terms, it has most certainly set the tone for the year ahead. These types of unannounced updates have long been the bane of nearly every SEO expert's existence. When this sort of shake up occurs, it often becomes a scramble to awkwardly inform clients and business owners of the shift and formulate a new strategy moving forward.
For small businesses, this can be especially painful because many do not have dedicated SEO specialists or firms to help combat the changes. And while there is no way for these smaller companies to become fool-proof against eventual occurrences, the best way fight the future is to be proactive and dive deep into researching what is potentially in store.
To help save you the hours of research required to understand Google's imminent changes, here is a taste of what you can expect to see from the search giant in 2016.
Accelerated Mobile Pages
In late 2015, Google announced that it would soon begin to integrate Accelerated Mobile Pages into the search results; this could begin to take effect as early as this month.
Accelerated Mobile Pages, or AMP, is Google's push for open source improvement involving the way content is consumed through browsers and applications. With AMP, a more streamlined experience would be provided to users; it is essentially Google's rebuttal to Facebook's Instant Articles initiative. With the constant increase in the number of individuals who access the Internet through mobile devices, Google is seeking a way to make the Web a more seamless experience on these smaller screens. Additionally, Google has noted that users will abandon sites that take more than three seconds to load. This means that speed is a massive priority in the mobile department; one that grows by leaps and bounds every year.
When it comes to business owners, this reflects that a substantial mobile strategy should be at the top of your list of priorities. Not only is it vital to a have stellar page load time and full-scale mobile usability, but mobile should be optimized in every way possible. Last year, Google stressed the importance of mobile to site owners everywhere with the advent of Mobilegeddon, and with AMP taking effect so early into the New Year, you can rest assured that Google has plenty of other plans for mobile optimization that is ready to head down the pipeline.
Penguin Moves to Real-Time
Depending on how effective your link-building strategy is, the types of tactics you abide by, and if your site ever truly recovered from the last Penguin update, this could be some seriously great news for business owners.
While one of Google's Webmaster trend analysts, Gary Illyes, expected this roll-out to occur in 2015, the year has since come and gone without any sign of this new update. That leaves 2016 as the year we will see this new incarnation of the Penguin algorithm.
One of the things that is expected of this update is for Penguin's abilities to move into the realm of real-time. This would mean that instead of periodic updates to the algorithm, it would update continuously, as needed. If this is the case, then going forward, as Google identifies spam-like links, the sites they are pointing to will be impacted nearly instantaneously. On the flip side, as spammy links are removed, sites would no longer be burdened by a Penguin penalty. For those who are suffering penalties from this algorithm, the real-time update would allow for a site to recover very quickly once the link has been removed or disavowed. While this type of update has been talked about for some time now, it looks like it will finally see the light of day in 2016.
A New Way to Advertise
On the advertising front, Joshua Spanier, Google's marketing director of global media, wants to shake things up. In a recent Google blog post, Spanier details how Google went "all-in" with programmatic advertising and discussed what 2016 holds for this venture.
In the post, Spanier notes how 2015 saw some of programmatic advertising's best performance as he stated, "We saw a 12.5 percent increase in brand lift, as well as five-times the expansion rates (the ratio of ad expansions to ad impressions) versus industry benchmarks" and that "brands like L'Oréal are getting up to 2,000-plus percent return on programmatic ad campaigns."
Due to this success, Spanier wants to push the boundaries of programmatic advertising and experiment with new capabilities such as demographics, geolocations, dayparting, and most excitingly, making real-time ads for out-of-home media. On this front, Spanier noted, "I want to experiment further with making real-time ads in the out-of-home industry, for example. We have done tests in London and Japan, and I see a huge opportunity to make more relevant ads within physical spaces out in the world."
This means that business owners could not only reap the benefits from an enhanced programmatic advertising model with augmented features, but could also gain an entirely new outlet for reaching consumers. While it is still early in the year, if this comes to fruition in 2016, it could be big bucks for Google and big business for some smaller companies.
As a company, and as a search engine, Google never stops evolving. The tech giant is permanently dynamic; you and your company should be the same in this regard. For businesses to prosper in 2016 and the years ahead, it is vital to never get too comfortable, and always be on the lookout for the next big change coming our way. Especially those that come from the big G.
What is the change you look most forward to seeing Google implement this year?
Conscious online marketer, Web executive, and multi-faceted writer, Tina Courtney has been creating and fostering online innovations since 1996. Tina has assisted many clients in maximizing online production and marketing efforts, and is a staff writer for SiteProNews, one of the Web's foremost webmaster and tech news blogs. She's produced and marketed innovative content for major players like Disney and JDate, as well as boutique startups galore, with fortes including social media, SEO, influencer marketing, community management, lead generation, and project management. Tina is also a certified Reiki practitioner, herbalist, and accomplished life coach. Learn more on LinkedIn, Facebook and Google+.The post How Google Will Shift SEO in 2016 appeared first on SiteProNews.
Source: Site Pro News
Link: How Google Will Shift SEO in 2016