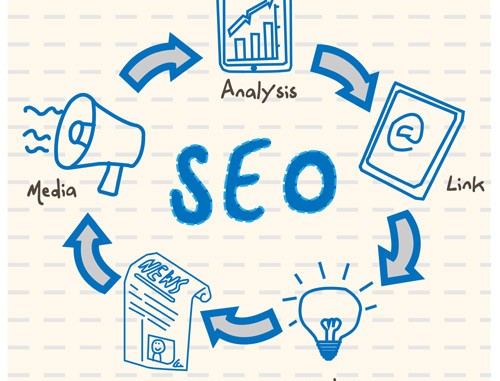 "We want webpages with rich content like video, animations and graphics to work alongside smart ads, and to load instantaneously. We also want the same code to work across multiple platforms and devices so that content can appear everywhere in an instant—no matter what type of phone, tablet or mobile device you're using."
What Google vice-president of engineering David Besbris was describing in the Google blog post announcing AMP Pages has been something of a fantasy for mobile developers and users alike.
Anyone who uses a mobile device knows that the experience of visiting a website, reading content, and other typical Web-surfing activities is truly clunky and anything but convenient at times. The mobile Web can feel akin to accessing the Internet through a dial up modem. In February, however, Google began to change this dynamic with its Accelerated Mobile Pages, or AMP, Project.
What is AMP?
In the words of Google, "The Accelerated Mobile Pages (AMP) Project is an open source initiative that embodies the vision that publishers can create mobile optimized content once and have it load instantly everywhere," as its website describes. Breaking this down to layman's terms, this essentially means that in the Google SERPs, carousels will now be displayed which feature content from AMP-supported sites. These stories are capable of loading at lightning speed, providing a better mobile experience for everyone involved. This is what makes AMP so darn special; you can trust that pages will load instantly.
This massive upgrade to load times has publishers losing their minds. Pinterest software engineer Jon Parise stated in a recent blog post that AMP provides, "A better, faster mobile web [that] is better for everyone, including users, platforms like Pinterest, and publishers." He also commented on the power that AMP wields by stating, "In early tests, we found that AMP pages load four times faster and use eight times less data than traditional mobile-optimized pages." He isn't the only one that AMP is winning over, however, as Nuzzel founder, Jonathan Abrams, noted in a Fortune interview that, "A page loads in less than half a second when Google's Accelerated Mobile Pages is enabled. Instead of taking three seconds to load the average page." 
Additionally, major media outlets such as The Wall Street Journal, BuzzFeed, Time, and The Daily Mail are all partnering up with Google for this initiative. Noah Szubski, chief product officer at The Daily Mail, commented on the publishing war taking place between Google, Apple, and Facebook by saying, "If there's one partner to get in bed with, it's Google, because they're always on the up-and-up. It's been this collaborative approach. They respond to emails within five minutes. I have access to everyone, whether it's leadership or engineers. You get all the tracking, you get the ability to monetize, [and] your AMP pages look the way you want them to look."
So it seems fairly clear that on the publishing side AMP is a smash hit. Now comes the question that many dread: how will AMP pages impact SEO?
SEO Boost or Blunder?
Despite AMP having already been unleashed on the mobile SERPs, there are still many questions and opinions flying about as to how this new feature will affect keywords, page authority, organic traffic, and other vital aspects of the SEO kaleidoscope.
Simply put, AMP will affect SEO. After all, Google is diligently pushing a mobile-first initiative in which mobile-friendly websites received a rankings boost thanks to Mobilegeddon. The difference here, however, is that AMP is not a ranking factor; at least it isn't one as of now. This was confirmed in a Google+ Hangout with Google Webmaster trend analyst John Mueller.
AMP will affect SEO in regards to impressions, clicks, user experience, and of course, speed. Speed is a crucial factor to ranking well on Google and the company reported last year that, "29 percent of Smartphone users will immediately switch to another site or app if it doesn't satisfy their needs," and that ". . .of those who switch, 70 percent do so because of lagging load times."
On the clicks and impressions front, AMP pages are currently displayed in the News carousel in the SERPs. The carousel is currently located above the fold on mobile devices. This placement effectively pushes organic search results further down the page, which will ultimately lead to fewer clicks. If you are among those who are achieving stellar results with the search giant, it is time to adopt AMP if you wish to see your clicks and user engagement stats remain healthy. The carousel's current position is set to change, however, as co-host of "This Week in Google" on TWiT, Jeff Jarvis, explained in a recent episode.
Yet no matter if AMP is a current ranking signal or not, the chances of it becoming one are relatively high as a January post which delved into the ad experience on AMP stated that, "We can't emphasize enough that this is just the start," and that Google is, ". . .invested for the long term." With how heavily Google underlined the importance of mobile-friendliness with Mobilegeddon, it would come as no surprise if Google one day made AMP a ranking factor as well; possibly even as soon as its mobile update this May.
As Google pushed hard and fast with its small screen focus, the mobile-optimized features it put forth now and in the near future are sure to be heavily weighted  when it comes to ranking high in the SERPs. As far as AMP is concerned, if you are feeling any sort of resistance to adopting the uber-fast publishing component, drop it as soon as possible. AMP will only serve to benefit users of your site, readers of your content, and your seat in this ubiquitous search engine.
Do you think Google will make AMP compliance a ranking factor? How do you see this feature impacting publishers in a negative way?
Conscious online marketer, Web executive, and multi-faceted writer, Tina Courtney has been creating and fostering online innovations since 1996. Tina has assisted many clients in maximizing online production and marketing efforts, and is a staff writer for SiteProNews, one of the Web's foremost webmaster and tech news blogs. She's produced and marketed innovative content for major players like Disney and JDate, as well as boutique startups galore, with fortes including social media, SEO, influencer marketing, community management, lead generation, and project management. Tina is also a certified Reiki practitioner, herbalist, and accomplished life coach. Learn more on LinkedIn, Facebook and Google+.The post How Google AMP Pages Will Impact SEO appeared first on SiteProNews.
Source: Site Pro News
Link: How Google AMP Pages Will Impact SEO