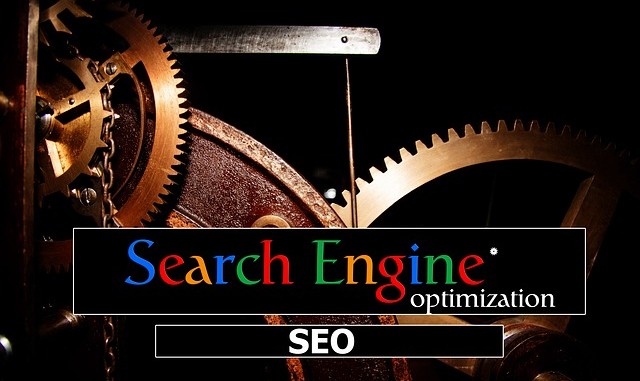 You've probably heard all of them: the predictions SEOs, writers, and marketers make about what the new year will bring for content, SEO and traffic.
One of the main things we've heard time and time again is content. Specifically, "2016 will be the year that content comes out to take over the world." But is it true?
These claims are based on the upward trend of content over the last several years and we believe that, yes, 2016 will be the year that content becomes more important than ever before.
Here's why.
Content is King
Bill Gates told us that content is king way back in 1996 and, although several marketers have proclaimed that the "king" is dead, it doesn't seem to be true. At the beginning of 2015, 80 percent of marketers were planning to spend more on content that year and it's fair to assume that these numbers are only continuing to climb.  Right now, nine out of 10 B2B marketers use content marketing and 60 percent do so on a weekly basis. These numbers would seem to suggest that content is far from being dead. In fact, it seems to be alive and kicking.
The importance of content for the coming year has been reinforced by the recent release of Google's Search Quality Evaluator Guidelines. These guidelines, meant to help the wizards behind the curtain at Google headquarters rank and rate websites, were released in full in late 2015 and a great deal of the guidelines' 160 pages focus on one thing: content.
Specifically, the guidelines lay out how evaluators can determine what's high-quality content and what's low-quality content. The guidelines make it very clear that content may be more important than ever when it comes to ranking well and staying there in Google's indexes. In fact, the Google guidelines state that the difference between a high-quality page and a low-quality page can be determined by content and content alone.
According to Google, pages that rank as highest quality need the following things:
Very high quality main content (MC) that demonstrates expertise, talent, and skill;
A high level of expertise, authoritativeness, and trustworthiness (E-A-T) within the content and on the page;
The website or author must have a very good reputation when it comes to the page topic.
As you can see, a high-quality page ranking depends hugely upon content: how good it is, who creates it, and where it comes from. That said, it seems like we should be focusing less on debating whether content is still king, and more on how exactly we can get on this king's good side.
Here are some tips to help you get started.
5 Key Tips on Mastering Your Content in 2016
To start the new year off strong, the first step is to make sure your content creation game is bulletproof. This means being up-to-date on recent changes (like the Google guidelines release) and striving to tailor your content creation efforts to the climate of content in 2016.
1. Hire expert writers
Content is king, right? Right. But it's not enough to have content that resembles King Geoffrey (underdeveloped, random, and ineffective). Instead, your site needs to feature content that is authoritative, trustworthy, and truly knows what it's doing. In order to achieve this, one of the best steps you can take is to hire expert writers.
The need for expert writers was another major focus in the Google Guidelines. It was so big, in fact, that Google created two separate acronyms to underline its importance: E-A-T and YMYL.
E-A-T stands for expertise, authoritativeness, trustworthiness and is the benchmark for what every great content page should have. YMYL, on the other hand, stands for "your money or your life" pages and is used to indicate pages that feature important content (medical advice or information, financial advice, legal advice, etc.) that could have a negative impact on a reader's health, happiness, or finances were it written poorly.
The creation of these two acronyms and the sheer time that Google spent discussing them in the guidelines is evidence enough that it's important to have expert writers at your disposal. The reason for this is that expert content is more relevant and valuable than non-expert content and is generally positioned to do its job (answering the readers' questions) better than lower-quality content. Think of it this way: every piece of content you publish should be eligible for "Expert" qualification. In other words, it should be clear, concise, authoritative, trustworthy, and able to answer the readers' questions without sending them on a wild goose chase for more information.
2. Give content away
Right now, about 27 million pieces of content are shared across the web each day. In a storm like that, how can you possibly expect to keep up? Fortunately, it's not as hard as you might thing. Content marketing is great for several things, but one thing especially: positioning yourself as an authority in your industry. One of the best ways to do this, though, often seems a little counterintuitive.
By giving something away for free, be it an eBook or an educational video, you can draw a higher number of warm leads, which then convert to sales. Keep in mind that free content doesn't have to be all you do, but it should be a serious piece of your content marketing strategy.
3. Go beyond the blog
A blog is a great place to start your content marketing adventures, but it's just a start. In order to really make the most of the coming year, you'll need to expand your content creation endeavors beyond your blog. This means creating infographics, eBooks, webinars, and podcasts and incorporating them into your content marketing strategy.
This is especially important as, within the coming year, we're sure to see social media and other forms of content change exponentially. Last year, for example, the number of videos in Facebook's timeline feature increased 3.6 times. With that in mind, it's obvious that if you're not diversifying your content in the coming year, you're missing out.
4. Get interactive
The popularity of interactive content exploded in 2015. From custom newsfeeds (like the Twitter Moments feature) to personalized search results, there's no doubt that the media experience is becoming increasingly personal and interactive. This means that marketers who want to dominate content in 2016 need to know how to create and distribute interactive content.
As KissMetrics says, "the only people who really care about content are content marketers." If this is true, it's especially important to provide content that helps your readers care and that stands out from all of the other noise on the web today.
In the coming year, this will mean everything from storytelling that allows users to interact with the content to persona optimization. Interactive content will likely take the form of quizzes, assessments, polls, contests, brackets, galleries, infographics (or Gifographics), and eBooks. Marketers who are better prepared to deliver these things will be able to snag customers more efficiently.
5. Tap into niches
We should qualify our earlier statement by saying that 2016 is the year of diversified content. An important part of that diversification strategy is to tap into relevant niches that can help your content reach larger audiences.
This is easy to do using tools like Buffer or Hootsuite. Just like you did when you sought to diversify your content by branching out from the blog and introducing interactive content for your readers, the coming year will be a time to position your content in niche social channels that allow you to reach a larger audience.
It's easy to find niche social channels using your existing social media platforms, you'll simply need to search for targeted groups and then become an active participant within them. While this may seem like an unneeded step, it can truly have a huge effect on the success of your content in 2016.
Conclusion
2016 will see more content creation than any other time in history and it's important to take some time now to consider how you'll make your content stand out. By diversifying your content, providing unexpected and valuable formats, and then dispersing it in the places that you know potential readers are hanging out, you can ensure that you're getting the most out of your content creation strategy both now and throughout this new year.
Julia Spence-McCoy is the CEO of Express Writers, an online copywriting agency that began in 2011 with thousands of web content pages written to date and more than 50 talented writers on the team. Her passion is copywriting and all that pertains, including the ever-changing game of Google algorithm updates.The post Great Online Content Becomes More Imperative Than Ever in 2016 appeared first on SiteProNews.
Source: Site Pro News
Link: Great Online Content Becomes More Imperative Than Ever in 2016