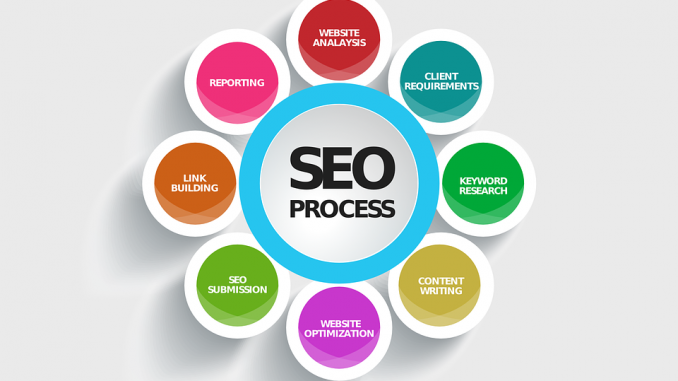 To those webmasters and search engine optimization professionals who don't religiously check their Google Search Console (if such a person exists…), they probably wouldn't have noticed the latest addition into the Search Console (formerly, and often still referred to as Google Webmaster Tools), which have rather excitingly been named 'Property Sets.'
Properties within the Search Console are of course the entities which you would have created and verified during the setup phase, so they can exist on websites or mobile apps. Depending on your circumstances you probably either had a handful of Properties setup, in which case you're likely a Webmaster of some kind and you're only managing your own sites/apps. On the other hand, if you're a bit of an SEO Wizard then your Search Console dashboard is going to be littered with many more Properties.
If you did your time at SEO school, you'll have learned early on that, with the Search Console, it's important to setup Properties for every variation of a website that exists because these are classed by Google as being separate websites — an example being to setup a WWW version of your website as well as a non-WWW version (so, just http://website.com). As well as this, if your site has the fancy HTTPS security certificate installed (and it should, if you care about your visitors security as well as every-last-ounce of SEO juice available) then you will want the HTTPS version of a website added, and also the non WWW HTTPS version. Hopefully you're still with me at this point. To make things a little bit clearer, here's a list of Properties that can typically exist for just one website:
http://www.website.com
http://website.com
https://www.website.com
https://website.com
And this is without even considering those websites that make use of a mobile-version of their website too, which would complicate things even further.
If you're a small-scale SEO professional, and you're managing just 10 client websites, that already racks up to potentially 40 Properties to setup and manage within your Search Console dashboard — and that's just counting the desktop version of their site, without even looking at mobile versions or mobile applications.
This is where the idea of Property Sets come into play. Google announced this feature was going to be rolled out just weeks ago on its Webmaster Blog, along with a useful explanation on how to make full use of it. Although this announcement hardly set the Search Engine Industry on fire, it's still a really handy feature and one that should make a lot of tasks easier for webmasters and SEO marketers alike.
The Benefits of using Google Property Sets
Taken directly from Google's blog, Property Sets "let you combine multiple properties (both apps and sites) into a single group to monitor the overall clicks and impressions in search within a single report."
So the biggest benefit of making use of the feature is that apart from tidying up the Dashboard (important for any marketers out there struggling with the effects of OCD), data from combined properties will now be aggregated into the one report. This makes things a lot easier to review within Search Console. Previously you had to open each Property manually to review crawl errors, search insights and other key reports. Instead now they will be compiled and displayed together on the same report, saving you plenty of time.
Other specific use-cases for the Property Sets as suggested by Google include monitoring international versions of a website within the same report, seeing HTTPS vs. HTTP site performance, and even to review different departments or brands that run other websites.
The Disadvantages of using Google Property Sets
Although this is a very new and extremely welcome feature, there are still a few minor gripes — such as the inability to invite other Google users to view or manage a set (it's only possible to create sets as an owner of the Properties too) so this could be frustrating for marketers looking to share access with clients or other third parties. It's likely that this will change in the future, however, as Google looks to further enhance the feature.
Another disadvantage of the feature is that at present there's only a limited number of reports and tools available when you're within a Property Set, so you don't get the full range of features available at the Property level.
Finally, and not to be too pedantic, but it does take a few days for a Property Set to start displaying the correct, aggregated data. So it's worth getting these Sets created now, right away. Luckily it only takes a few seconds to complete, and once you do add properties to a set you won't lose access to the original property that you created – it's still possible to view those properties data separately.
Will this Boost my Search Rankings?
In a word, no. But that's not to say that you should discard this new feature. What Property Sets do is enable you to more clearly review and report upon key data, saving you time and effort? By setting up the necessary Sets, you should have a much clearer overall landscape of how your business (or client's business) is performing organically, and this will arguably give you more actionable, easily-digestible data. Go ahead and give Property Sets a try — you'll be surprised at how beneficial they'll be to your SEO reporting.
Matt Tutt is a PPC and SEO Specialist from Bournemouth in the U.K. He specializes in helping small businesses to maximize their visibility online either through Pay-per-click search marketing with Google AdWords and Bing, or through helping to improve their organic search rankings. He can be contacted through his website here.The post Google's Search Console Debuts Property Sets appeared first on SiteProNews.
Source: Site Pro News
Link: Google's Search Console Debuts Property Sets