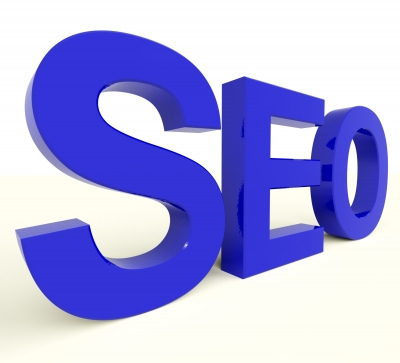 The former CEO of Google and current Alphabet CEO, Larry Page, has been quoted on the possibilities the search engine holds by saying, "We're at maybe one percent of what is possible. Despite the faster change, we're still moving slow relative to the opportunities we have. I think a lot of that is because of the negativity… Every story I read is Google vs someone else. That's boring. We should be focusing on building the things that don't exist." As of late, the Internet has been abuzz with Google experimenting with a new feature that is a potential full-on game-changer.
Google Posts, as they have been dubbed since there is no official name for the feature, originally rolled out in January for use by U.S. presidential hopefuls. These posts would appear in the search results as cards for any query corresponding to one of the candidates. As of early March, it has been reported that Google is opening this feature up to a handful of local businesses to utilize.
So what exactly are these Google Posts, and how could they benefit you?
Google Posts are a new element to the search engine that is currently in the experimental phase. The feature allows businesses and people alike to develop content to be posted directly on Google. The content then appears highly ranked in the SERPs in a carousel format. The new results also allow for animations and GIFs to be displayed; a first for Google. If you need a bit of a visual aid, just Google "A Healthy Choice Spa" and you can find the carousel directly below the first result.
Mike Blumenthal was the first to take notice of Google opening up this new aspect of the search engine on March 4. Greg Sterling of Search Engine Land later confirmed this to be true. As it stands right now, Google describes this feature by stating, "Verified individuals and organizations can now communicate with text, images and videos directly on Google. Creating content is fast and simple, and once published, posts will appear instantly in search results related to the publisher. Each post can also be shared on popular social networks." 
This means that only a very select number of people and businesses have access to the feature at the moment, although, while posts are currently invite only, there is a waitlist available for those who want to take advantage of the service later down the road. Do keep in mind, however, that there is no guarantee of acceptance or if Google will even expand the new offering.
There is no way to access any of the Google Posts from the Posts homepage. They can only be accessed in the search results when queries are entered for participating organizations. There is also no way to see all of the posts from these participants either as some may disappear as time passes, much as they did for presidential candidates. Additionally, the content is completely custom as it is not pulled from Google My Business or any other source, so if a post disappears, it will likely be quite difficult to or impossible to find ever again.
The new implementation is currently seen as a push by the search giant to develop a fresher and more dynamic experience for users, as it is always seeking to do. The cards also offer Google the opportunity to build an increasingly social presence, as content can be shared directly from the carousel, while simultaneously creating new ad space as right-side ads were recently banished.
Google postsThe layout was developed with mobile as the top priority but they still display equally as well on desktop devices. With mobile, the cards appear below the Knowledge Panel, whereas on desktop they are displayed alongside the Knowledge Panel.
The purpose of the cards, as with the previous incarnation for presidential candidates, is to give businesses the opportunity to provide additional content or convey information about the products or services a company offers in a way that the Knowledge Panel does not accommodate.
If this new feature makes it past experimentation to become a mainstay in Google's arsenal, this could prove not only as a great resource for small businesses to get their content seen, but also serve as a SEO boon. Any business that implements the new cards would have instant access to publishing content directly on the Google search results, which in turn could potentially boost rankings significantly. There has been no decision, however, if Google will ever allow these cards to be used on a larger scale.
If Google does decide to make this feature available to the masses, there are immense benefits that could potentially be reaped for Google, businesses, and users alike. Google stands to gain a new space for ad revenue. Businesses can provide their audience with additional content and possibly find themselves rising in rankings on the engine. And users benefit from a new and engaging form of content that they just can't get enough of. It seems that it would be a wise move for Google to implement this new feature across the board as it provides the aforementioned benefits while integrating a new level of dynamics and allure through custom content and the use of GIFs. The resulting decisions remain to be seen, but odds are there's a new SEO content in town, and that's cause for celebration.
Do you think Google will ultimately open this new feature up to the masses? What other potential benefits do you see possible with Google Posts?
Conscious online marketer, Web executive, and multi-faceted writer, Tina Courtney has been creating and fostering online innovations since 1996. Tina has assisted many clients in maximizing online production and marketing efforts, and is a staff writer for SiteProNews, one of the Web's foremost webmaster and tech news blogs. She's produced and marketed innovative content for major players like Disney and JDate, as well as boutique startups galore, with fortes including social media, SEO, influencer marketing, community management, lead generation, and project management. Tina is also a certified Reiki practitioner, herbalist, and accomplished life coach. Learn more on LinkedIn, Facebook and Google+.The post Google's Local Business Cards a SEO Boon? appeared first on SiteProNews.
Source: Site Pro News
Link: Google's Local Business Cards a SEO Boon?