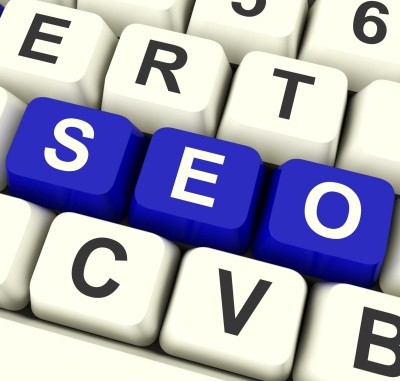 For people who are brand new to online marketing, the term SEO might seem mystical and hyper-advanced.
Unlike many things in the marketing world, however, SEO writing in itself is actually quite simple. In addition to being simple, it's used across the board in all types of marketing and online sales, so it's important to learn it when you begin to dive into the world of online marketing.
We've created this brief blog guide to help walk you through the function, importance, and outline of SEO writing – from start to finish. Let's dive in.
What is SEO?
SEO stands for search engine optimization and it is the practice by which marketers optimize their content so that it appears more prominently in Google's search results and is more valuable for readers. Common tools of SEO include keywords, social media, guest blogging and social sharing. While there are many tactics dedicated to improving the ranking and visibility of websites, it's important to make the distinction that SEO specifically targets organic search, which means non-paid queries only. While the SEO of old was mostly about stuffing keywords into content and building link strategies to trick Google into thinking a site was reputable, today's SEO is all about creating more valuable, visible, relevant content for people and search engines.
Why is SEO Writing Important?
SEO content is any content that goes on the Web – from blog posts to articles and beyond. While content is an important vehicle for information, it's virtually useless without the help of SEO. The reason for this is that SEO is what makes content easy to locate online. Without good SEO practices, content gets buried at the bottom of endless search results where nobody can find it and put it to use. With SEO, however, content appears more readily to searchers and provides more value to readers across the board.
In addition to making your site more valuable to readers, it's important to consider why SEO is so critical to search engines. While search engines are smarter today than they've ever been before, they still need help understanding your site and making meaning from your content. Google is working all the time to create smarter, more intuitive, more flexible algorithms that place an increased focus on quality and original content, but the search engine giant still needs some help. Proper SEO implementation allows search engines to combine the data they gather from the semantics and gist of your content with the information they gather from more technical elements, like meta descriptions and keywords, and turn it into a comprehensive, functional image that allows them to categorize your website accordingly.
Because of this, it's important for marketers to prioritize both SEO and content creation in order to rank well, provide value to readers, and establish authority.
The Individual Elements of SEO
SEO is a blanket term that describes many individual elements that come together to make a system. Some of these elements are as follows:
Titles. While 80 percent of people read titles, only 20 percent go on to read body copy. Because of this, the title is one of the most influential pieces of content on the entire site. Marketers who take the time to optimize their headlines and write though-provoking titles will win the race. In order to make a great first impression, titles should be attention-grabbing, actionable, and intriguing enough to make a reader click.
Keywords. Keywords should be relevant, useful and simple. While the types of keywords a user choses will vary depending upon intention (it will be harder to rank for "shoes," for example, than it will "purple Nike basketball shoes"), proper keyword optimization and inclusion is a huge factor in good SEO writing.
Links. Links show Google and your readers that you're using credible sources and that you've done your research. Because of this, they're a critical part of the SEO strategy as a whole.
Quality. Google recently released a 160-page document called the "Search Quality Evaluator Guidelines." Within this document, Google makes it clear that its focus today is on expert, authoritative content penned by capable writers. In order to rank well, today's content needs to be more than just meaningless drivel written by slackers. Instead, it needs to be high-quality, unique, and original content that readers can't find anywhere else.
Frequency. Did you know that one of the major components of SEO is frequency? Google loves fresh content and, to cater to user needs and provide value to readers across the Web, the search engine prioritizes sites that offer original content on a regular basis. Because of this, it's wise to post often and post well to rank for Google.
The SEO Writing Process
Before using SEO to make content more readily available and easy to locate for users, marketers must do several things. These are as follows:
Conduct keyword research. Keyword research is the process by which marketers determine which keywords their content should target. Keywords are tools used to cue search engines into the message and determine the purpose of a piece of content. For example, if a company was selling used cars in Texas, one of the possible keyword phrases to target might be "Used car dealership Dallas." Keep in mind, however, that not all keywords are created equal and that marketers who want to perform well in Google's search engine results page (SERPs) will need to conduct ample keyword research to find out which will perform best and which match the tone and goal of the content most closely.
Optimize for targeted keywords. Once a marketer has determined which keywords will be targeted, he or she needs to optimize the text to include those keywords. While many beginning marketers assume that the goal of a keyword is to use it as many times as possible in a piece of content, this is known as "keyword stuffing" and will result in negative rankings and potential Google penalties. Because of this, marketers must be careful when they set out to optimize their content for keywords. Keywords should be used in important places like headers, titles, and meta descriptions and should be featured throughout the body content in natural ways. Correct keyword optimization is a critical component of good SEO.
Organize the content. If you put keyword research and keyword optimization together, what do you get? The answer is a big, muddy pile of content that's no good to anyone until it's organized correctly. This applies to both individual pieces of content, such as blog posts, and to larger bodies of content like websites. When it comes to individual content, the text should be organized in an intuitive, easy-to-skim fashion. This means that large chunks of content should be broken into smaller paragraphs, that the writer should use bulleted or numbered lists to segregate information, and that short sentences, short paragraphs and words should be used for the purpose of clarity. When it comes to large bodies of content, the material should also be organized in an intuitive and easy-to-read way. Websites should feature all pertinent contact information (the company's name, address, and phone number) on every page and it should always be easy for the customer to navigate his or her way back to the home page from any place on the site. While this may seem like a series of small things, content organization makes all the difference in successful SEO.
Promote the content. Now you have a well-researched, well-optimized, well-organized piece of content. So what do you do with it? For it to perform well, you have to promote it. Content promotion helps put the hard-won content out there in front of readers and, when it's done correctly, can help increase the visibility and reach of the marketer behind the content. Common promotion tactics include sharing content on social media, sending out content updates to followers via e-mail and promoting content via guest blogging on external sites.
When all of these elements of SEO come together, marketers can benefit from an organized and professional SEO strategy that benefits both the content and the company in question.
5 Popular Types of Optimized Content
If you think of SEO writing as a cake, content is the fluffy, German Chocolate body and optimization is the frosting on top.
For SEO to work, content is required. Luckily, there are dozens of different types of content that marketers use to further their SEO ambitions and ensure that they get found online. Here are a few of the most popular types:
Blogs. In many ways, blogs are the king of content. Informative, multi-purpose, widely attractive, and ideal for a large variety of specializations, industries and niches, blogs literally do it all. In addition to the fact that blogs are a great way to share information, they're also a fantastic vehicle for SEO. According to HubSpot, companies that blog earn an average of 60 percent more traffic than companies that don't. What's more, each blog a company writes represents another page for Google to index. Over time, this selection of pages can help a company rank better in the SERPs and become more visible to consumers.
Articles. Articles include things like interviews, lists and news pieces. Designed to deliver information and enlighten a reader, articles are a utilitarian, functional, bare bones type of content.
Guides. Guides are a form of in-depth, long-form content meant to provide a reader with specific knowledge on a topic or subject. Ideal for people who are looking for very specific information, guides are a great form of content for marketers who want to provide unique value to readers.
Videos. Videos are currently exploding in content marketing. While there are dozens of different types of content for marketers to choose from for the purpose of SEO, videos cater particularly well to today's instant gratification focused, skim-happy population. Social media platforms like Facebook have recently introduced auto-play features to videos on timelines and there are dozens of live streaming services, like Periscope and Meerkat, popping up. For good reason, too: experts predict that 74 percent of all Web traffic will be devoted to video by the year 2017.
Infographics. Infographics are the best of both the visual and textual world. Designed to provide the information-dense appeal of a blog post in the easily absorbable visual form of an image, infographics are text-dense images that offer quick updates on facts, statistics, and relevant information. One of the most viral forms of content currently available to marketers, infographics are ideal for sharing on social media or using to gain new followers.
While there are many more types of content than those listed, these are some of the most prominent and best-known forms of online, SEO-focused content that marketers are currently using.
4 Ways to Win at SEO Writing from the Get-Go
While SEO writing may seem intimidating and difficult, it's really as easy as making a plan and sticking to it. Here are some steps to help you become a SEO expert right off the bat:
1. Set a goal
As is true with everything in marketing, you need to define your goals to achieve them. With SEO, the first step is to decide the purpose of your SEO. For example, are you hoping to draw more traffic to your site or do you mostly want to rank higher in Google's SERPs? Defining your goals from the get-go will determine what you focus on and allow you to build a content strategy that supports your overall plans and dreams.
2. Get to know your audience
Now that you know what you're hoping for from your SEO pursuits, it's time to find out who you're talking to. While many marketers view SEO as a dry, robotic thing designed to cater to Google's many algorithm requirements, the fact is that modern SEO is meant just as much for people as it is for search engines. To rank well and draw attention to your website, content needs to be readable, valuable, and accessible for actual human beings while also being optimized correctly for search engines. One of the first steps in ensuring that your content functions as well for people as it does for search engines is to create a target persona. A target persona is an outline of your ideal client and includes information like the client's name, age, income, concerns and pain points. When done correctly, building a target persona can help you get to know your audience and create SEO-focused content that they will actually like.
3. Plan ahead, plan often
Great SEO is 50 percent knowledge and 50 percent strategy. While it's all well and good to be a SEO expert that's familiar with the bells and whistles of the process, it's impossible to win at the game if you don't take the time to plan what your SEO strategy will actually look like. One of the best ways to do this is to develop an editorial calendar that can help you plan content types, topics, and distribution tactics in order to ensure that you're leaving no stone unturned. As your content strategy grows and changes, you can easily update your content calendar to reflect it and to continue providing value to your operation.
4. Adjust course as you go
Nothing in the world of content marketing is set in stone and it's normal to have to adjust your strategy as you learn and grow in the industry. To determine what's working and what needs work in your content strategy, dedicate yourself to paying careful attention to your site analytics and other success metrics. On social media, things like reactions, re-shares, and comments are a good indicator of the success of a piece. In blog posts and articles, you can check out your platform analytics to find out what's getting the most views and how readers are finding your content. As you continue to create content and develop your strategy, ensure that you're prioritizing the content that converts well over the content that doesn't. Over time, this can help you build a solid SEO strategy and cater more effectively to your readers.
The Case for Content (*Cough* SEO)
While SEO may seem intimidating and difficult to learn, it's an important piece of online marketing that will carry you far once you master it. From helping you rank more prominently to ensuring that you're providing value and relevance to your readers, SEO is a fantastic tool that has many uses in the world of online marketing.
Julia McCoy is a writer and entrepreneur. She created three businesses and wrote a book at 16; at 20, she dropped out of nursing school to teach herself online writing and start Express Writers. Today, her content agency has more than 70 writers and thousands of worldwide clients. Julia hosts The Write Podcast and #ContentWritingChat, and is the bestselling author of So You Think You Can Write? The Definitive Guide to Successful Online Writing. Follow her on Twitter and Facebook.The post A Beginner's Guide to SEO Writing appeared first on SiteProNews.
Source: Site Pro News
Link: A Beginner's Guide to SEO Writing