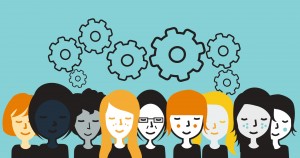 I've worked in the SEO industry for what feels like a lifetime. I live and breathe SEO and I love keeping up with changes in the industry so things like reading other SEO blogs keeps me informed and competitive.
Something hit me like a ton of bricks a few nights ago while I was on a SEO webinar, it was so simple yet so profound that I dropped off the webinar (which was a very good one by a good friend of mine) and immediately started my research on women in SEO.
It's true that this is an industry dominated by men, but I've also met many women in the SEO industry who make a great living and provide SEO services for some of the best companies out there but it's not very often that they're highlighted and I realized that I didn't come across them as often as I come across their male counterparts. So that's what inspired me to create this article and highlight the top 100 women who have influenced the SEO industry from it's inception.
That means I went all the way back to the very beginning of Internet marketing and selected these amazing woman who contributed to the development of the SEO industry and still contribute today.
Remember not to keep this awesome article to yourself, if you like it, share it.
Enjoy your read.
Aleyda Solis
AleydaSolis.com / @Twitter
~ Aleyda is a technical Online Marketer focused in SEO. She has an international SEO consultancy called Orainti and she is also am a frequent conference speaker.
A consistent organization, detailed description –never assuming anything– and visual support are key to create an SEO audit report that is easily read, understood and drives the desired action to the appropriate parties
Top recommended articles
The Templates you Need to Create Actionable SEO Audits Reports
How to easily create an SEO Dashboard using DashThis
Making the Entrepreneur Leap: Becoming an SEO Consultant with Orainti & Co-Founder of Tribalytics
 
Angie Schottmuller
Linkedin.com/in/AngieSchottmuller / @Twitter
~ Angie is best known for her expertise in mobile and emerging technologies across the convergence of search and social marketing and is a strong, vocal advocate for white hat SEO.
White hat SEOs are called to a higher purpose of serving up quality content that web visitors would value, while [dark side] black hat SEOs are instead focused solely on the power of search rank, leveraging any tactics necessary to achieve it.
Top recommended articles
6 SEO Jedi Tactics to Try Before Turning to the Dark Side
SEO Wars: Forget Black Hat, White Hat – What Color Is Your Lightsaber?
6 Cases Where PPC Trumps SEO
Anita Cohen-Williams
MySearchGuru.com /@Twitter
~ Anita is an entrepreneur, organic SEO, social media manager, cybrarian, and blogger
Optimizing your website is crucial for the long term. I know, I know, doing SEO on your website is not as exciting as posting to your friends on Twitter, but think of it as a necessity, as a way of standing out in the crowd of websites.
Top recommended articles
Biggest SEO Mistakes – Part 1
Social Media or SEO?
Portrait of a Business: Anita Cohen-Williams talks SEO
 
Ann Smarty
ViralContentBuzz.com / MyBlogguest.com / SeoSmarty.com / @Twitter
~ Ann is the blogger and community manager at Internet Marketing Ninjas. Ann's expertise in blogging and tools serve as a base for her writing, tutorials and her guest blogging project, MyBlogGuest.com.
While it can be rather hard (if not impossible) to handle the off-site SEO campaign, on-site search engine optimization is under your control
Top recommended articles
Old VS New Link Building Strategies
Make the Most of SEO Competitive Research : Evaluating the Competition
On-Page SEO Checklist
 
Ana Hoffman
TrafficGenerationCafe.com/blog / @Twitter
~Ana writes TrafficGenerationCafe.com, where she blogs about list building, SEO and getting more traffic from social media.
If SEO is the king of your search engine traffic, then Google+ is the voice behind the throne.
Top recommended articles
SEO Traffic 2014: Your One-Stop Reference Guide for Non-SEOs
My Favorite Bite-Sized Web Traffic Tips: Reader's Digest Version
The Highly Profitable Traffic Strategy You Aren't Using Yet
 
Anna Lewis
AnnaSpear.co.uk / @Twitter
~ Anna is a blogger, speaker, SEO Chick. Web analytics specialist in SEO and PPC. She is always looking for a challenge
Knowing the products that are most successful within the business can be very beneficial to planning your SEO campaigns, it gives you the most valuable targets and a higher chance of being able to show successful ROI for your work.
Top recommended articles
Back to Basics – Goal Reports in Google Analytics
An In-Depth Look at Enhanced Ecommerce Reports in Google Analytics
How to get the most from your data
 
Anna Oshkalo
RussianSearchTips.com / @Twitter
~ Anna is a russian Expat in Europe, Online Marketing Professional. She writes about Russian Internet, SEO and PPC tips for Yandex and other Russian search engines
Yandex clearly state that they consider link buying to be a black-hat SEO technique. They also know that more than 70% of links in commercial verticals are paid.
Top recommended articles
13 awesome keywords tools for Yandex SEO success
SEO and SEM for Russian search engines
Link building in Yandex SEO: links are back, detailed insights
 
Annie Cushing
Annielytics.com / @Twitter
~ Annie  is the founder of Annielytics.com. Her areas of focus are SEO, analytics, and data collection and analysis.
Any time someone comes up to me at a conference and tells me something like s/he learned to do a more technical task because of a simplified tutorial on my site, it's pure dopamine to my brain.
Top recommended articles
A Sneak Peek At Google Webmaster Tools' New Sexy Search Analytics Report [VIDEO]
How To Use Chrome's Mobile Emulator To Get Your Site Mobile Friendly [VIDEO]
How To Use Google Fusion Tables: A Simple Guide For Marketers [VIDEO]
 
Barbara Starr
BarbaraStarr.com / SemanticFuse.com / @Twitter
~ Barbara of SemanticFuse is a semantic strategist and software engineer, providing semantic SEO and other related consulting services.
From an SEO point of view, this means that optimizing a company's website or web presence will be based on targeting these templates, each of which may well have their own ranking algorithm based on context.
Top recommended articles
Structured Data & The SERPs: What Google's Patents Tell Us About Ranking In Universal Search
Understanding Question/Query Answering In Search & How It Relates To Your Website
Use These Tools To See What Entities Are On A Web Page
 
Carla Marshall
ReelSeo.com / @Twitter
~ Carla is the Managing Editor of ReelSEO, and the Community Manager for the ReelSEO YouTube Channel. She is YouTube Certified, and specializes in video optimization and organic marketing.
Granted, Google changes their algorithm daily, but Panda had an especially huge impact on organic search. They pointed to the importance of having content that engages, educates and incentivizes users to stay on a company's website.
Top recommended articles
Video SEO Tips – by Carla Marshall [Video SEO Series]
Video SEO Strategies – ThinkVisibility Leeds March 2012
Why is Video so important for SEO?
 
Carolyn Jones
WebDurance.co.uk / @Twitter
~ Carolyn is a Multilingual SEO and a Marketing professional. She works for well known clients and manages to launch websites and new products.
Curated lists are awesome as someone else thinks the site is worthy enough to mention it on their list. So chances are really high of genuine readership and a social presence.
Top recommended articles
Link Prospecting: Step Away from the Search Engine – BrightonSEO Slides & Resources
Carolyn Jones: Making Your WordPress Site More Shareable
Harnessing Lists for Link Prospecting – Part 1
 
Carrie Hill
IgnitorDigital.com / @Twitter
~ Carrie works in SEO and Online Marketing. She is a noted speaker and writer about a variety of topics, including Schema protocols, Google Analytics, Social Media and more.
A really good SEO and Marketing audit is worth it's weight in gold.
Top recommended articles
Small Business SEO Podcast with John Ellis
Are You Jumping the Gun? Avoiding Trigger-Happy SEO
Local Search for SEO Copywriters – Tips and Tactic
 
Casie Gillete
CasieGillette.com/about / @Twitter
~ Casey is a Search Marketing Girl in a Crazy Internet World
It's no secret that keyword research is an integral part of crafting a successful SEO strategy. After all, keywords provide us insights into our users and help drive our content strategy.
Top recommended articles
How To Build A Customer-Centric Keyword Strategy
3 Keys To Understanding Your SEO Needs
What To Do When Your Link Building Campaign Fails
 
Christine Churchill
KeyRelevance.com / @Twitter
~ Christine, the President of KeyRelevance, is a recognized expert in the field of Search Engine Marketing. She is a strong advocate for ethical search engine marketing.
There is strong synergy between SEO and usability.  The very things you do to make a web site easier for the user, is often the same things you do to make it easier for the search engines to crawl the site.
Top recommended articles
Key Insights from KeyRelevance's Christine Churchill
Best Practices on Keyword Research and PPC Management from Christine Churchill of KeyRelevance
SMX Advanced 2014 Series: Christine Churchill on Keyword Research Post-Hummingbird
 
Cindy Krum
MobileMoxie.com / @Twitter
~ Cindy is the CEO and Founder of MobileMoxie, LLC, a mobile marketing consultancy and host of the most cutting-edge online mobile marketing toolset available today.
As the growth of mobile charges on, mobile search optimization becomes an increasingly important skill for an in-house SEO to possess.
Top recommended articles
Mobile SEO: The Canonical Tag
The Challenge Of Getting Mobile SEO Right When Google Is Inconsistent
In-House Mobile SEO — Why Is It So Difficult?
 
Claudia A. Bruemmer
ClaudiaBruemmer.com / @Twitter
~ Claudia has over 10 years of online writing and editing experience in Internet marketing and search marketing. Her published articles can be seen on iMediaConnection, Search Marketing Standard, SiteProNews, Search Engine Guide and TopTenWholesale News.
The competition now is to appear on the first page of the Google search results because most people would contact the ones on the first page first. This can be achieved by SEO or Search Engine Optimization.
Top recommended articles
Have A Successful Website With SEO
The Impact of Personalization on SEO By Claudia Bruemmer
SEO Tips for Contractor Businesses: How They Can Use SEO?
 
Cynthia Johnson
CynthiaLIVE.com / @Twitter
~ Cynthia is director of Marketing & Social Media at RankLab,  Editorial Director & Global Communications for Social Media Club, Speaker, & Contributing Writer to Entrepreneur, Search Engine Journal & Startup Grind by Google for Entrepreneurs.
Social media and SEO are becoming more dependent on one another everyday. Without proper integration, your marketing strategy can't find fufillment.
Top recommended articles
SEO and Social Media: Tips for Successful Integration
Pinterest and SEO: PubCon 2014
Viant, Google, Myspace, and the Future of Advertising
 
Dana Todd
Linkedin.com/in/DanaTodd / @Twitter
~ Interim and turnaround CMO with high digital expertise.
My history in SEO actually goes way back before it was called SEO. It was called search engine positioning back when we first started messing around with it.
Top recommended articles
Expert Search Engine Optimization Interview with Dana Todd
Dana Todd
Get To Know: Dana Todd, CMO For Professional Services Company Aftermath
 
Dana Lookadoo
YoYoSeo.com / @Twitter
~ Dana was a SEO Consultant / Online Marketer focused on audience engagement + all things search. Founder of Yo! Yo! SEO.
Optimizing for social media is important, especially if your goals of developing content are increasing audience engagement and going viral…and ranking!
Top recommended articles
10 Commandments to Developing Personas for SEO #PubCon Preso
Mozinar Slides – Stress-free Website Redesign for Search and Social
Optimizing for Social – Why & How: SEO Copywriting Certification Presentation
 
Debra Mastaler
Alliance-Link.com / @Twitter
~ Debra, online marketer , is President of Alliance-Link. In 2011 Debra was voted one of the Top SEO Women of 2011 and in 2009 she was listed 17th in the Top 100 Most Influential Marketers of 2009 .
The idea here is to research the linking structures of well ranked sites and determine what helped get them there. Whether you hire a consultant or use in-house staff shouldn't matter at this point, both would have a first rate link marketing plan to work from.
Top recommended articles
Six Degrees Of SEO Bacon & B2B Link Building Q&A
Interview of Debra Mastaler, the Link Guru
Link Building Tool Review: Link Prospector
 
Donna Fontenot
DonnaFontenot.com / @Twitter
~ Donna, aka DazzlinDonna, is an Internet Entrepreneur and SEO, who has long utilized search engine optimization and affiliate marketing to create a successful online business.
If the site is a local brick-and-mortar business, then it's imperative to do a Local SEO audit. This could be an entire post in itself, so I'll have to keep it simple at this point. Local SEO relies heavily on citations, so run the domain through the GetListed tool.
Top recommended articles
Ethical SEO – A DazzlinDonna Definition
The Cheapskate's Guide To SEO Analysis
Intelligently Crafting Content
 
Elisabeth Osmeloski
@Twitter
~ Elisabeth is Director of Audience Development for Search Engine Land and Marketing Land. In addition, she assists in programming sessions at Third Door Media's Search Marketing Expo conference series and manages speaking engagements for editorial staff.
Now, we've transformed our Periodic Table of SEO Success Factors and Guide To SEO into a quick slideshow format which summarizes each of the key factors in each chapter of the guide.
Top recommended articles
Slideshow: Search Engine Land's Guide To SEO
What Makes You A Best In Class SEO? Survey Says
The Most Popular Organic SEO Columns Of 2010
 
Emily Grossman
Goutaste.com / @Twitter
~ Emily is a Mobile Marketing Specialist at MobileMoxie. She specializes in app search marketing, with a focus on strategic deep linking, app indexing, app launch strategy, and app store optimization (also known as ASO).
If you want to surface your app content for iOS users, Apple Search could become a key part of your SEO strategy. Like Google, Apple Search relies on an index (or more accurately, multiple indices) to organize the set of app screens that can be ranked in a search result.
Top recommended articles
App Indexing & The New Frontier of SEO: Apple Search + iOS App Indexing
App Indexing & The New Frontier Of SEO: Google Search + Deep Linking
How Apple's Changing Up Search: From Siri to Safari to Spotlight
 
Emma McHale
EmmaMcHale.co.uk / @Twitter
~ Digital marketer | Search marketing (SEO and PPC) specialist | Bookworm & sci-fi fan.
Off-page optimisation has been important for search engine optimisation for a really long time. I wanted to investigate if I could rank for the terms using only on-page SEO optimisation.
Top recommended articles
Case study: Ranking for local SEO keywords
IDM Professional Certificate in Search Marketing Review
IDM Certificate in Search Module 11 review
 
Gabriella Sannino
Level343.com/Article_Archive / GabriellaSannino.com / @Twitter
~ Gabriella is an international SEO consultant. She loves writing about marketing, social, SEO, relevance, ruffling feathers and starting revolutions.
In conclusion, using your brand and SEO is really a smart way to capture not only your readers' attention, and the attention of the community at large, but it will also give your brand recognition and visibility in the search engines.
Top recommended articles
Increase Your SEO Branding Power
Managing by Metrics: Setting KPIs for Your Web Marketing
Your Client: He's Just not that Into you Anymore
 
Gini Dietrich
SpinSucks.com / @Twitter
~ Gini is the founder and CEO of Arment Dietrich, an integrated marketing communications firm. She also is the lead blogger at Spin Sucks and is the founder of Spin Sucks Pro.
The point is we have to shake our SEO-addled brains and create content that answers questions people want to know if they are going to buy from us.
Top recommended articles
Feature Content that Answers Questions for Better SEO
The Week's Biggest Social Media News
How to Build Landing Pages for PR Pros
 
Ginny Marvin
SearchEngineLand.com / @Twitter
~ Ginny writes about paid online marketing topics including paid search, paid social, display and retargeting for Search Engine Land and Marketing Land.
I started researching and learning about this thing called SEO and decided that was where I wanted to steer my career.(…) So, I went from being a marketing director to basically an entry-level SEO contractor at a start-up agency in 2005.
Top recommended articles
PPC Hero Interviews Search Engine Land Author, Ginny Marvin
Google Announces Customer Match: Upload Email Lists For Search, Gmail, YouTube Ad Targeting
Google Files Suit Against SEO Firm Accused Of Robocalling, Launches Complaint Center For Users
 
Gisele Navarro
InSocialWeTrust.wordpress.com / @Twitter
~ Gisele has a long background in SEO and social media management, she specialises in digital PR through strong long-lasting relationships with publishers, journalists, bloggers and large media groups across sectors.
Users have a huge impact in your rankings today, so it's not just about building links to your domain and optimizing your site, you need to think about every single aspect of a website with your visitors in mind. It's time to do SEO as a human and not as a robot.
Top recommended articles
The SEO way of thinking needs to go
How a single tweet triggered links, mentions & free offline advertising
13 reasons why you should include infographics in your content strategy
 
Hannah Rampton
HannahRampton.co.uk/ / @Twitter
~ Freelance Technical SEO and Digital Marketer, previously @SEOgadget. Engaged to @DBSEO. TIMEs Person of the Year 2006.
Experiencing my own health crisis led me to a spiritual awakening and like many, I've used this as a tool for transformation – my propeller for change.
Top recommended articles
Twitter leads as social networks enter the search game-00-1444
Contact Centres – Who, Why & Where?
 
Hannah Smith
Distilled.net / @Twitter
~ Hannah is implementing PPC and SEO campaigns. At Distilled Hannah manages a merry band of SEOs implementing both technical and link building projects.
From our data set it looks as though there isn't an obvious correlation between % local language links and rankings, and it looks like 'good' links are perhaps more important than local language links.
Top recommended articles
Go Big or Go Home – Hannah Smith, Distilled
MozCon 2011 – International SEO Presentation & Data
MozCon 2011 – 09 – Hannah Smith – International SEO: Why a Site Rank in One Country vs Another
 
 
Heather Lloyd-Martin
SeoCopyWriting.com / @Twitter
~ Heather is a SEO copywriting geek chick. International speaker. Book author. SEO Copywriting Certification developer.
Working as an SEO copywriter is incredibly fun.Once you master the best practice basics (and yes, you can do it!) you can work from anywhere, choose your clients and make a darn good income.
Top recommended articles
[Updated] Freelance SEO Copywriting: The Ultimate Guide for Beginners
Why Recycling Content Will Give You A Woohoo! Moment
6 Ways to Handle It When A Client Changes Your Copywriting
 
 
HeidiCohen
ActionableMarketingGuide.com / @Twitter
~ Heidi is an Actionable Marketer, speaker, professor, journalist shares practical advice on social media, content marketing, small business & life.
 It's important to include a keyword phrase in your headline, use those words in your post's URL and optimize your photographs for search. Further, where appropriate, link to external information as well as to other areas of your blog or website.
Top recommended articles
15 SEO Experts Give Their Best Tips For Blogging
Content Marketing: How to Super-Charge Your SEO
5 Proven Steps To Improve Content Marketing Effectiveness
 
Jackie Hole
JackieHole.com / @Twitter
~ Jackie, is an SEM strategist, Internet Marketing consultant and Adwords trainer.
In October, MajesticSEO launched Search Explorer on the back of its link intelligence data but now Majestic plan to move forward as a European based search engine and develop the market in its own right. Majestic also plan to show users how they are able to rank results on the fly.
Top recommended articles
Majestic Search Launches Live Rank Factors
Adwords Update: Dynamic Sitelinks, Callout Extensions & Upgrading to Display Select
Top 3 Scripts for Adwords Account Automation
 
 
Janaya Wilkins
JanayaWilkins.com / @Twitter
~Janaya is an SEO at Ayima, an award-winning specialist Search Marketing Consultancy, which delivers data-driven SEO, Analytics and Design / Development for its portfolio of enterprise clients.
Google's Webmaster Guidelines, and their view on SEO best practices, has generally delivered the same message: Provide quality content that is user-friendly, with quality relevant natural links. This will increase your chances of Google ranking your content over your competitors, when deciding what pages to present for a user's search query.
Top recommended articles
SMX London Follow-up: Third Party SEO Tools
Taking SEO to the C-Level
Whitepaper: Building Corporate SEO Strategy
 
Jane Copland
JaneCopland.co.uk / @Twitter
~ Jane is an independent consultant working on SEO projects on a freelance basis. P Before joining Ayima, Jane was an SEO consultant and blogger at SEOmoz in Seattle for two and a half years.
 
Top recommended articles
Interview with the Lady of SEO, Jane Copland
10 Self-Development Web Resources: Free, Reliable and Practical
How to Find Yourself in the World of Self Templates
 
Janet Driscoll Miller
Marketing-Mojo.com/blog / @Twitter
~ Janet is the President and CEO of Marketing Mojo. She regularly blogs on a variety of search engine marketing topics, often focusing on technical solutions.
The thing that seems most stunning about the industry is how many people can't or won't innovate or change how they operate, even though they're aware that the techniques they relied on three or four years ago are now outdated.
Top recommended articles
The Emerging Role Of SEO In App Discoverability
12 Elements Of A Solid SEO Contract
The 8 Most Common But Simple Missed Opportunities In Optimizing Content
 
Jasmine Sandler
JasmineSandler.com / @Twitter
~ Jasmine Sandler is a veteran in online marketing and CEO and founder of Agent-cy Online Marketing, an online branding agency.
For my  SEO clients I stress the importance of proper SEO Strategy using tools and indicators from my peer SEO leaders like MOZ. Further weekly monitored SEO managed service programs, such as Agent-cy SEO services for small businesses or SEO agencies for enterprise clients, like my friends at Acronym.
Top recommended articles
192: The New SEO is PR Online with Jasmine Sandler – Top 40 Digital Marketer.
The Truth About SEO Backlinks in 2015
SEO – Is it difficult and does your company need an SEO Consultant?
 
Jennifer Horowitz
EComBuffet.com / @Twitter
~ Jennifer is trained in marketing with a special emphasis on online and digital marketing and copywriting as well as Search Engine Optimization (SEO).
SEO is a means to an end.  It's a way to get traffic.  It's not about looking at pretty reports and feeling good. 
Top recommended articles
Top SEO Mistakes You Must Avoid (Cheatsheet)
2011 SEO and Social Media Checklist
Google News: Update on November 1
 
Jennifer Sable Lopez
JenSableLopez.com / @Twitter
~ Jennifer began at Moz as an SEO Consultant, and now she is the Director of Community at Moz.
 The act of optimizing a website to be search engine friendly is a combination of tasks that are fully integrated throughout the dev lifecycle. Not a single line in a project plan expecting to gather all items related to SEO into one task, to be done by one person.
Top recommended articles
Building SEO into the Development Process
SEOs and Developers: 5 Ways to Build The Relationship
How To Make SEO An Integral Part Of Your Online Community Strategy
 
Jennifer Slegg
TheSEMPost.com / @Twitter
~ Jennifer is a longtime speaker and expert in search engine marketing. She regularly speaks at Pubcon, SMX, ClickZ and more, and has been presenting at conferences for over a decade.
If you have to take down your website for any reason, such as to do backend maintenance that requires a site be taken offline or if you are re-doing an entire site after it has been hacked, it is important to use a 503 server status code for SEO reasons.
Top recommended articles
Use a 503 Status Code for SEO Reasons When Taking Website Offline
Google: Affiliate Links Do Not Hurt a Website
Google Adds Safe Browsing Site Status to Transparency Report
 
Jess Hill
JessHill.me / @Twitter
~ Jess is SEO Manager @ http://99designs.com . She likes internet marketing, sports & bourbon.
Trying to keep up with search engine optimization (SEO) and how it affects your website can be tricky, especially with constant changes in search engine products, algorithms and front and back end web technologies.
Top recommended articles
How to navigate SEO in a sea of changing web design technologies
Episode #15 – SEO at a Hypergrowth Startup with Jess Hill, SEO Manager at 99designs
5 Easy Ways to Boost Your Small Business' SEO Rankings
 
Jessica Bowman
SEOinhouse.com / @Twitter
~ Jessica is an enterprise-level SEO consultant, Specialize in SEO Strategy, Technical SEO & Evaluating Processes for SEO.
 One of the rules when I train non-SEO Teams is: I don't talk about specific algorithm updates, because these roles don't need to know them. If they only remember 3 things from the course, I don't want them to be a Google update.
Top recommended articles
5 Tips to Elevate Your SEO Training for Non-SEO Teams
How to Get SEO Tasks Done, When you Can't do Them Yourself
Hit the Ground Running with In-House SEO
 
Jill Whalen
Jill.Consulting / @Twitter
~ Jill, was a widely-respected SEO Consultant / seminar speaker and CEO of 'HIGH RANKINGS', a Boston SEO Consulting Agency from 1995 until Oct. 2013.
As long as there are developers and designers who believe in any of the following, there will always be a need for SEO consulting:They think SEO is impossible.
Top recommended articles
85 Reasons Why Website Designers/Developers Keep SEOs in Business
Jill Whalen on SEO: then & now
Interview with Jill Whalen
 
Jo Turnbull
SEOjoblogs.com / @Twitter
~  Jo at SEO Jo Blogs offers consultancy services in search engine optimisation (seo), paid search and social media and is also the organiser of Search London.
If you do not have a presence within the search engines, that is the biggest failure you can make with your website. Summary: SEO is not dead, nor will it ever be.  Social is just playing a bigger role in the search market.
Top recommended articles
July Update in SEO – Monthly New Blasts
Search London – Three Ways To Execute Marketing Campaigns on a Budget
Which SEO Tool Should You Use?
 
Judith Lewis
deCabbit.com / @Twitter
~ Judith has extensive experience in performing "hands-on" SEO, indulging in everything from keyword research through to content development and linking building.
I keep hearing horror stories about SEO companies ripping off the very people they are meant to help. While there are some excellent search companies out there dedicated to helping customers and going above and beyond, there are others who, like cowboy builders, want to take the cash and run.
Top recommended articles
How to Choose a Search Engine Optimisation Agency
What To Do When Good Links Go Bad
How to use SEO & Social media to get more traffic – Ladies In Blogging Presentation
 
Julie Joyce
LinkFishMedia.com / @Twitter
~ Julie has been working in search engine marketing in 2002 and years later she started her own agency, Link Fish Media, Inc., with her husband, Jay Young.
I live and breathe SEO, but as someone with a primary focus on link building, there are many times when I refer something out because it's too far outside of my knowledge.
Top recommended articles
After Suffering Link Trouble, Should You Second-Guess Your SEO?
Are There Really Any Outdated Link Techniques?
How Can Link Builders Keep Learning?
 
Kate Morris
KateMorris.com / @Twitter
~ Kate is a digital marketing consultant. She specialize in international search marketing, content creation, online marketing strategy, and search engine marketing.
SEO is not going anywhere but it has changed. Long gone are the days of "tricks" and "secrets." SEO is moving towards (and about time IMHO) being a staple of every company's IT and Marketing schedule. But we are not there yet.
Top recommended articles
Building a Proper SEO House
Choose Your International Strategy Tool
Outdated SEO Concepts People Still Think are Reality
 
Kathleen Garvin
SemRush.com/blog / @Twitter
~ Kathleen Garvin is a community manager for SEMrush blog and former editor of the blog. She's an active part of the Philly tech scene and a contributor for I Want Her Job.
Keyword research! It's less about gaming the algorithm with keywords and more about related terms, associated phrases, even sentences that tailor the content to readers' progress, whether that's on the road to a local conversion, the trail to knowledge or the path to purchase.
Top recommended articles
Food for Thought Friday: Webinar ROI & What's New in SEO
How Do You Manage Your Blog Comment Section?
Meet Kathleen Garvin: Director of Content Marketing SEMrush and Speaker at Inbound Day Milwaukee
 
Kim Krause Berg
CreativeVisionWebConsulting.com / @Twitter
~ Kim is the SEO/Usability Consultant for Cre8pc. Her work combines website and software application usability testing with a working knowledge of search engine optimization.
SEO inhabitants live, eat, breathe and play in the realm of marketing, especially in search engines. Their challenge is to monitor search algorithms and find new ways for getting their clients' websites to appear at the very top of search results.
Top recommended articles
Why Blending Usability & SEO Really Matters
Site Navigation & Information Architecture Fundamentals For SEOs
What Skills Do Successful Website Teams Require?
 
Kirsty Hulse
KirstyHulse.com / @Twitter
~ Kirsty is the Head of SEO Best Practice at Linkdex. She has been in SEO for 6 years and has worked with global brands as well as start-ups, and over the years she has tried and tested most SEO.
I love to talk about digital and will take part in any and all digital based event, conference and webinar that'll have me.
Top recommended articles
Why content marketing is not the future of SEO
Forecasting for SEO
WHY I DON'T WANT TO CELEBRATE BEING A WOMAN
 
Kristine Schachinger
SearchEngineWatch.com / @Twitter
~ Kristine has a focus on website design and implementation, accessibility standards and all aspects of website visibility involving SEO, social media and strategic planning.
SEO will never be dead as long as there are algorithms in search to position a site against. So if someone tells you to not worry about SEO, know this means to lose out on a significant portion of your website visibility and traffic. It is as vital as it was one, two, and even five years ago.
Top recommended articles
5 SEO Myths to Forget in 2015
5 Techniques That May Be Killing Your Website (and SEO)
5 Ways of Rethinking Your Referral Traffic
 
Kristy Bolsinger
KristyBolsinger.com / @Twitter
~ Kristy's areas of focus include engagement strategies, customer experience design, social customer care, community activation, influencer and advocate programs, insights/analytics, and the intersection of SEO & Social.
Make your education a priority and watch what happens. Your business, your career and your colleagues will all benefit and for basically no cost. Win win!
Top recommended articles
MozCon 2011 – 17 – Kristy Bolsinger – Leveraging Community for SEO + Social Boosts
How To Setup Your Surveys The Right Way
Lean Learning: A guide to online learning on the cheap
 
Laura Crest
SEOcopywriting.com / @Twitter
~ Laura is Content Strategist & Certified SEO Copywriter, Editor & Project Manager.
Asking questions is the best way to get at the answers you need to write highly effective, targeted SEO content. Meaning, content that resonates with your clients' prospects and succeeds with conversions.
Top recommended articles
SEO content marketing roundup, week ending September 25th
How to successfully launch your own freelance SEO copywriting business
The women who made SEO great
 
Laura Lippay
LauraLippay.com / @Twitter
~ Laura is a consultant and marketing exec based in the Silicon Valley. She held previous roles that include Technical Marketing Director for Yahoo Media, SEO Specialist for CNET and, in a past life, was a professional athlete.
Doing SEO strategy right takes targeted competitive insight and very specific recommendations, beyond any SEO basics rulebook. And ideally a good relationship with the product (site) manager.
Top recommended articles
The 8-Step SEO Strategy, Step 1: Define Your Target Audience and Their Needs
Think Bigger: 28 Ways to Be a Better SEO
Trade in Your PR & Creative Agencies. SEOs Do it Better.
 
Laura Thieme
BizWatchSearchAnalytics.com / @Twitter
~ Laura founded Bizresearch in 1997, as a search marketing agency. She grew the company to nearly $1M in sales, and 12 employees
 Get some help from your search marketing professional or SEO guru on what are the best keywords to target.
Top recommended articles
Five Ways to Improve Your Organic SEO Visibility in Google and Bing
How to Conduct an SEO Analysis or SEO Audit Using SEO Reports
Need an SEO Analysis by an SEO Expert?
 
Lexi Mills
Dynamopr.com / @Twitter
~ Lexi is a PR SEO specialist, she loves all things digital, fraggle rock theme tune, cooking and big fluffy cats.- freelance writer. Works at Dynamo.
I would say most teams need a technical SEO and a technically savvy PR, alongside someone who understands the overall business functions and visions.
Top recommended articles
Behind the Headlines with Lexi Mills
Full Stack Marketing Q&A: Lexi Mills, Dynamo
Lexi Mills – How you can get BIG links from BIG media sites
 
Lianne Wilkinson
EngageWeb.co.uk / @Twitter
~ Lianne is particularly focusing on SEO and content management, planning and creative online advertising strategies. In 2009, her marketing management and formidable planning skills founded Engage Web.
The secret to SEO copywriting for the web isn't about how many keywords you insert into a page while attempting to maintain a degree of readability; it's about the page's worth to the user, how the sentences are crafted and even about how the code on the page is formatted around the content (for example, which words are bolded, italicised or linked to other pages).
Top recommended articles
The Secrets of SEO Copywriting
Why SEO is Important for Businesses Spread over Multiple Locations
The 'not so secret' secret behind SEO
 
Lindsay Wassell
KeyPhraseology.com / @Twitter
~ Lindsay, the CEO and Lead SEO at Keyphraseology has extensive experience in Internet Marketing and Search Engine Optimization beginning in 2000.
Think about how you can provide something no one else is providing, or how you can do it better than everyone else. What is an under-served market or area, or content topic, or tool or resource? Take it and own it; make it better
Top recommended articles
Improve Your SEO by Mastering These Core Principles
32 SEO Tactics to Avoid in 2011
Interview with Lindsay Wassell
 
Lisa Barone
OverIt.com / @Twitter
~ Lisa, is Vice President of Strategy at Overit where she serves on the senior staff overseeing the company's marketing, social media and content divisions.
Without SEO, your great content wouldn't get found. SEO should be a content writer's best friend because it does all the things mentioned above. It helps you understand your audience, to use the right terms, to organize your content, to know what to write about, etc.
Top recommended articles
Creating Your Small Business SEO Plan
How SEO Actually Improves Content Quality
Google to Clients: Go Ahead, Break That Moneymaker
 
Lisa Buyer
SocialPRsecrets.com / @Twitter
~ Lisa is President and CEO of The Buyer Group, and editor for Social #PR Chat covering trends in Social PR, Mobile PR, Brand PR and SEO PR.
SEO is no longer a technical skill. It's a marketing and PR must.Collaborate or die! SEO and PR should no longer be on separate teams.Google is the largest search engine that dictates the SEO "rules" and it's critical to stay educated and informed on the latest best practices related to SEO writing.
Top recommended articles
Why Public Relations and SEO Go Together: Tips, Truths, Tools, and Faves
The Ultimate Entrepreneur's SEO Checklist for 2014
12 Ways to Optimize Press Releases & Avoid Google Penalties
 
Lisa Myers
VerveSearch.com / @Twitter
~ Lisa is the founder and CEO of Verve Search. She is the founder of SEO-Chicks.com and co-founder of StateofSearch,com.
Even after a few Guinness', SEO's are so passionate about their craft. I feel privileged to be a part of a community which is so open when it comes to asking questions and sharing ideas.
Top recommended articles
LEARN INBOUND: Getting the BIG Links – using creative campaigns to win in SEO
#SEBC15 Successful SEO in 2015
International SEO? Forget About The Big Brands And Do This Instead
 
Lyena Solomon
NetSprinter.com/blog / @Twitter
~ Lyena's experience in online marketing, social media, analytics, and web development results in using diversified tactics to achieve the desired outcome.
 Sites that neglect mobile SEO, multi-device optimization, and user intent will fade away from mobile search results . They will suffer noticeable drop in mobile search rankings and conversion rates.
Top recommended articles
SEO in 2015: Prediction Trends & Your Action Plan
Summary: How Evergreen Content Influences SEO and How to Measure Its Impact on #SEOchat
DMR #45: LYENA SOLOMON – How do you ensure that your website is as user friendly as possible?
 
Lyndsay Walker
LyndSEO.com / @Twitter
~ Lyndsay is an web marketing professional. She has been a web enthusiast for over 15 years and has dedicated her career to web marketing and usability.
In the SEO industry, there are far too many – the folks who call themselves SEOs but are neglecting the knowledge behind on major factor – Online Reputation Management.
Top recommended articles
SEO Columbus – Why SEOs NEED to know ORM
SEOmoz Interview – Lyndsay Walker on Bing
Six Hurdles to Clear When Exercising Your Brand In-House
 
Mackenzie Fogelson
MackWebSolutions.com / @Twitter
~ Mack is the Founder and CEO of Mack Web. She has been a featured speaker at MozCon, SearchLove, and other top industry conferences.
 Driving home the reality of the time and effort required to successfully market their website online, build trust, and earn authority is just one of the crosses that an SEO must bear.
Top recommended articles
Competitive Domain Analyses: Educating & Qualifying Clients in One Fell Swoop
SEO Then. SEO Now. – Max Impact Hangouts 002
Define and Align: A Manageable Content and Social Media Marketing Process
 
Marianne Sweeny
Daedalusia.com / @Twitter
~Marianne joined Portent Inc (www.portent.com) as SR Search Strategist in 2012 where she focuses on the user experience factors of SEO for client sites.
So, it is time to let go of all our old SEO and keyword research binkies. We must update our methods to match the century we're living in. We need to start doing site optimization the right way.
Top recommended articles
Team of Rivals: UX, SEO, Content & Dev UXDC 2015
Marianne Sweeny: UX as the New SEO
IO (Information Optimization) is 21st Century SEO
 
Martyna Sroka
@Twitter
~ Martyna is particularly interested in Online Marketing, SEO and SEM.
Top-quality, unique content will still be a high priority for Google, which has long spoken of the virtues of original, readable content. Search engine results will skew further in this direction as improved and updated Google Panda algorithms will increasingly penalize websites which use duplicated content
Top recommended articles
Basic SEO guide
Martyna's SEO Predictions for 2012..
BrightonSeo April 2014 Takeaways
 
Mary Obrien
@Twitter
~ Mary O'Brien is the Pay Per Click (PPC) Summit Founder and Chairman. PPC Summit is the premier educational Search Engine Marketing training event that is designed to help online marketers make more money with Pay Per Click advertising.
Whether you're on the bus or at the bar, it's easy to see that everyone is attached to their mobile device. Not surprisingly, it is expected that by 2015, searches via a mobile device will surpass those on a desktop. If your website doesn't already have a responsive mobile-friendly design, now is the time to get one.
Top recommended articles
How Search Engine Technology Is Changing the Way We Think About SEO
How Site Security Impacts SEO
User Experience: The Makings of a Sustainable SEO Strategy
 
Melanie Mitchell
@Twitter
~ Melanie is passionate about SEO, SEM, Social, performance mktg & analytics. Emmy winner Live 8. Love to travel, laugh, learn, meet people. Global speaker & author.
Laying the foundation for in-house SEO success includes building and organizing a large cross-functional team, optimizing assets/creating accountability, prioritizing efforts, defining tactics, tracking consistent metrics and increasing SEO consistency across the organization.
Top recommended articles
Laying the Foundation for In-House SEO Success in Large Organizations: Part I
Standing Out with SEO: Expert Advice from Melanie Mitchell (Collection), 2nd Edition
6 Actionable Ways to Use PPC and SEO Data to Improve Overall Results and Focus
 
Melanie Nathan
TopDraw.com / @Twitter
~ Melanie works in digital Marketing, Link Building. She is a SEO Veteran @TopDrawINC in #yeg. Founder: CanadianSEO.
A person who truly understands the value of an SEOs service is extremely rare and this makes our job harder than it should be. It's frustrating having to first convince someone that a) SEO is real, b) you know your stuff and c) there's actual benefit to them being listed for the products they sell or the service they offer.
Top recommended articles
SEO Haters: Misconceptions and Misinformation
Melanie Nathan: one-woman SEO show, link building master, bacon addict
10 SEO Resources for Beginners
 
Melissa Fach
SEOAware.com / @Twitter
~ Melissa  is the owner of SEO Aware, LLC, FloridaSEOTraining.com and MedicalSEOTraining.com.
SEO is all about goals and planning.(…) Any reputable person in this industry can tell you that part of the job is keeping up on the changes that are non-stop! I read every day and they read every day.
Top recommended articles
2011 Must Have #3 and #4 – Off Site Optimization & Local Search
SEO Bull, Those That Lie, Cheat & Steal From Businesses
SEO Aware's Smart Marketing
 
Michelle Robbins
Linkedin.com/in/MichelleRobbins / @Twitter
~ Michelle oversees and implements all technical initiatives for each of the company's brands – Search Engine Land, Marketing Land, Search Marketing Expo (SMX), Digital Marketing Depot (DMD), and MarTech
The one thing I wish I could change about this industry would probably be it's dependence on Google. I firmly believe that if your entire business model hinges on page one of Google – you're doing it wrong.
Top recommended articles
Industry Insiders – Interview with Michelle Robbins
An Insider's Look At SMX Advanced: Michelle Robbins
Is a Lack of Perspective Costing You Money?
 
Mona Elesseily
MonaElesseily.com / @Twitter
~ Mona is the Vice President of Online Marketing Strategy at Page Zero Media where she focuses on search engine marketing strategy, landing page optimization (LPO) and conversion rate optimization (CRO).
 Writing books is certainly hard work. To get my latest version done (written in 10 months), I set small writing goals and tried to achieve them consistently (for example daily).
Top recommended articles
Yahoo! Panama – An Interview with Mona Elesseily
Get Connected – Tech Talk – Google Ad Words
7 Mobile Landing Page Tips You Can Implement Tomorrow!
 
Monique Pouget
MoniqueTheGeek.com / @Twitter
Top recommended articles
3 Content-Powered Link Building Opportunities
2013 AIM Presentation | SEO for Creatives
This Week's #SEOchat: Panda, Penguin, and Pigeon Google Updates
 
Motoko Hunt
Ajpr.com / @Twitter
~ Motoko writes about the Japanese online market on her blog, and other sites including ClickZ and The SEM Post.
Translators usually have no knowledge of SEO/SEM [search engine optimization/ search engine marketing]. Good translation doesn't mean that the translators used the keywords that have the most search demands in Japan.
Top recommended articles
Motoko Hunt on Search Engine Optimization in Japan
3 Reasons Your SEO Integrations Fail
Search in Asia Goes Well Beyond Google
 
Nichola Stott
TheMediaFlow.com / @Twitter
~ Nichola is an online business and communications specialist with over ten years in the industry, ranging from digital communications at PR Newsire, to design and usability at Investis Ltd.
With SEO and in particular the more technical aspects of this marketing discipline, test and experimentation is a critical part of learning and development
Top recommended articles
SEO: Test and Experimentation in Agency Practice
Technical SEO Best-Practise: Slides from The Digital Marketing Show
Too Little SEO? Some Characteristics of an Under Optimized Website
 
Pamela Ravenwood
SEOEssentialSolutions.com / @Twitter
~ Pamela is recognized for her knowledge of online marketing strategy and her breakthrough ideas in the realm of optimized branding solutions that have grown multi-million dollar corporations and small businesses tenfold.
Determining whether your website is SEO friendly is critical if you want to make sure you are found in the search engines and are competing well  in rankings with your biggest competitors.
Top recommended articles
Is Your Website SEO Friendly
Semantic Search and It's Influence on Your SEO
SEO Still Has Value and This Is Why
 
Rae Hoffman
Sugarrae.com / @Twitter
~ Rae aka "Sugarrae" is an affiliate marketing veteran and an SEO consultant. She is also the CEO of PushFire, an online marketing agency that specializes in SEO and PPC management services.
Before all the Penguin / Panda craziness, we (SEOs) had one core offering. We helped you get your on site technical shit straight, and helped with building branding and links with the end goal being to get you more exposure in the search engines. Nowadays…
Top recommended articles
Google Propaganda, SEO and Why Marketers Need to Wake Up
What You Need to Understand about Google Penguin Recovery
SEO Checklist for Local Small Business Websites
 
Rebecca Lehmann
BradsDeals.com / @Twitter
~ Rebecca is manager, Content and SEO at bradsdeals.com in Chicago, IL.
Google has gone to great lengths lately to incorporate local data wherever it can. Google Place Search rolled out in late October and services such as Google Tags and Google Boost offer increased visibility, for a price.
Top recommended articles
7 Essential Google Intelligence Custom Alerts That Keep Me Sane
10Q w/ Rebecca Lehmann
Tracking Traffic from Google Places in Google Analytics
 
Rhea Drysdale
OutspokenMedia.com / @Twitter
~ Rhea is the Chief Executive Officer of Outspoken Media. She speaks on online reputation management, search engine optimization and link development at conferences like Search Marketing Expo, PubCon as well as private, corporate presentations.
Investing really means contributing to long term SEO success, not owning it. You can contribute by building a team with great perspective that will be together for a long time. It's also important to give them the tools to educate themselves because SEO changes every single day. Listen to your team, develop them, and focus on retaining them for the long term
Top recommended articles
Rhea Drysdale – the woman who saved SEO
Survey Results: Educational Background of Digital Marketers & SEOs Revealed
Creating Long-Term SEO Success: An Interview With Rhea Drysdale
 
Ruth Burr Reedy
RuthBurr.com / @Twitter
~ Ruth is an independent SEO consultant living in Norman, Oklahoma. Previously, she was the Head of SEO at Moz (formerly SEOmoz).
Top recommended articles
SEO Musts for the Non-SEO – Ruth Burr Reedy
How Much SEO Advice Should We Give Away for Free?
What New SEOs Don't Know Unless You Tell Them: A Reminder from Outside the Echo Chamber
 
Sarah Bernier Danks
SnapshotsBySarah.com / @Twitter
~ Sarah is co-owner and part-time SEM consultant for her husband's business, ThinkSEM Consulting, a Twin Cities search marketing company specializing in pay-per-click services.
Top recommended articles
How Google+ is Affecting Search Results
All-Flash Websites Still Not Okay
Self Promotion in Social Media: To Do or Not To Do?
 
Sarah Bird
SarahBird.me / @Twitter
~Sarah is CEO at Moz in Seattle, WA
Top recommended articles
SEOmoz's Sarah Bird Interviewed by Eric Enge
My Final Post as CEO: Sarah Bird Has the Conn
TAGFEE Core Valueswith Sarah Bird from Moz
 
Sha Menz
Rmoov.com / @Twitter
~ Sha is currently Project Manager for a US based Web Development company, where she handles client liaison with a specialty in content development and SEO.
 A performance-based SEO agreement can work out really well if the parties have a lot of trust and openness, and if there is a good contract in place. But before you get a good contract, there needs to be a lot of good communication. You've got to talk about all the details and all the expectations.
Top recommended articles
Around the SEO World in 89 Days – Sha Menz and rmoov Spring 2014
Adding "Related Post" Links without a Database
MozCon 2013 – Sha Menz – 10 Link Removal Pro-Tips That Will Change Your Life
 
Shari Thurow
Search-Usability.com / @Twitter
~ Shari is the Founder and SEO Director at Omni Marketing Interactive and the author of the books Search Engine Visibility and When Search Meets Web Usability.
Link exchanges might seem to be an ancient SEO tactic — one that can get your site penalized or banned for search engine spam. But what if the domestic violence shelters from each state in the United States linked to each other? If that happened, maybe victims of domestic violence could more easily find the closest shelter online
Top recommended articles
Long-Term SEO: Sustainable Tactics, Strategies & Solutions
How Does Color Usage Affect SEO & Conversions?
Spreading SEO Awareness & Knowledge
 
Sheena Schleicher
SheenaSchleicher.com / @Twitter
Sheena is specialized in advanced, technical SEO (search engine optimization), branding, eCommerce analytics, content strategy, and PR.
Top recommended articles
The #1 Thing I Heard From Young Women at MozCon + My Response
Winning Growth Strategy: Invite Prospects, Clients to Conferences
SEO You Can Understand
 
Sherryl Perry
KeepUpWithTheWeb.com / @Twitter
~ Sherryl helps people develop online marketing strategies for products and services. Want blogging tips on SEO, social media and WordPress? Visit http://KeepUpWeb.com
It's in Google's best interest if they deliver search results that meet the needs of the person who is searching. Google's Panda algorithm was intended to target quality content. Panda was first rolled out in February of 2011 but it was probably Panda 4.1 (rolled out in September of 2014) that had the biggest impact on bloggers.
Top recommended articles
Does SEO (Search Engine Optimization) Confuse You? #FridayFinds
SEO Resources Bloggers Can Use #FridayFinds
What SEO Tools Do You Use? #FridayFinds
 
Stacey MacNaught
BlogSession.co.uk / @Twitter
~Stacey works as Search Director for Tecmark, an awesome Digital Marketing Agency with offices in Manchester and London.
Top recommended articles
3 Link Building Tactics That Can Work on Low Budgets
21 Questions to Ask SEO Prospects (Before you Even Think About Selling them Anything)
11 Ways to Learn SEO Without Spending a Fortune
 
Stephanie Chang
Distilled.net / @Twitter
~ Stephanie is SEO at @etsy. Former Senior Consultant at @distilled NYC. Former science teacher. She is passionate about teaching & learning.
By the time an SEO consultant is brought into the Sales process, we've already identified the prospect as being a project we want to close. As a result, a SEO consultant is brought in to analyze the prospective's client site and identify opportunities (both short-term and long-term) as elements that we should focus on during our engagement together.
Top recommended articles
An Introduction to Integrated Marketing and SEO: How It Works and Why It Matters
Why SEOs Should Work with Sales to Obtain/Retain Clients
How the Winners Do Mobile SEO
 
Stephanie Woods
StephWoodsSEO.com / @Twitter
~ Stephanie is a SEO specialist. She works at a large strategical web and marketing agency in Vancouver. Stephanie is providing top level SEO consulting for top Fortune 100 and 500 clients.
Covering the basics for site optimization doesn't need to be overly complicated, but it does require educating yourself on how to do it. If all of this seems like a lot to deal with, don't worry. There are plenty of online marketers around who are more than willing to help you with your site!
Top recommended articles
Website Redesign Checklist: SEO 101
What SEOs Ought to Know About HTML 5
Learn SEO: How to Do Onpage Search Engine Optimization
 
Tamar Weinberg
Tamar.rocks / @Twitter
~ Tamar Weinberg is a professional hustler who is always working on some kind of cool projects behind the scenes
 Local search engine optimization is pretty significant, and small businesses need to heed to the importance of local SEO to grow their footprint and to make sure that patrons are actually visiting their establishment.
Top recommended articles
The ultimate guide to local SEO ranking
6 Keys To Getting Local SEO Started On The Right Foot
Interview with Tamar Weinberg
 
Tori Cushing
ToriCushing.tumblr.com / @Twitter
~ Tori has been in Inbound Marketing for five years. She has worked for agencies, in house and now for Moz.
Top recommended articles
Tori Cushing – Actionable SEO Insights – SMX 2015
iBlog Expert Interview: Tori Cushing of Moz
Learn How to Make Tables and Graphs with Tori Cushing, April 30, 3PM Eastern
 
Tracy Wood
StreetSmartSocial.co.uk / @Twitter
Search Engine Optimization, or SEO to impress your "techie" friends, is the process of tweaking your Web site to make it more popular in search engine queries.The goal of most Web sites is high volume of quality traffic.
Top recommended articles
ABC?  XYZ?  What on earth is SEO?
Your Business Will Reach Maximum Success In Minimum Time When You Learn Search Engine Optimization Skills!
Content Marketing Strategies [VIDEO]
 
Vanessa Fox
VanessaFox.com / @Twitter
~ Vanessa is the author of  Marketing in the Age of Google: Your Online Strategy IS Your Business Strategy (Wiley, 2nd edition, April 2012), which has been called the "first must-read-to-survive business book of the twenty-first century".
Mobile issues that prevent an ideal user experience may hinder the site's ability to rank well to mobile searchers, but won't impact the site's ability to rank well to desktop searchers.
Top recommended articles
The Definitive Guide To Technical Mobile SEO
Panda 2.0: Google Rolls Out Panda Update Internationally & Incorporates Searcher Blocking Data
Is SEO Killing America?
 
Victoria Edwards
Linkedin.com/pub/6/78a/799 / @Twitter
~ Victoria has been working in online marketing for the past eight years, with specific focus in Search Engine Optimization (SEO), Social Media and Content Marketing.
Basic search engine optimization (SEO) is fundamental. And essential. SEO will help you position your website properly to be found at the most critical points in the buying process or when people need your site.
Top recommended articles
SEO Basics: 8 Essentials When Optimizing Your Site
13 Essential SEO Power Tools
International SEO: Need Your Help
 
Zoe Soto
ZoeSoto.com / @Twitter
~ Zoe is SEO Analyst @Glassdoor. Computer Systems Engineer. Bilingual.
Top recommended articles
Are Website Home Buttons Overrated?
Be honest. These are two of the reasons why SEO gets a bad reputation
So there you have it. The top 100 women in SEO who have influenced the search engine game. As you can see, some of these bloggers are among the top authority figures in SEO today, while others have decided to pursue different interests. We are grateful to all of them and this post was created to acknowledge their role in helping to make SEO what it is today!
If you have learned something new today, then give this post a share!
Thank you!
The post 95 Women Who Influenced the SEO Industry appeared first on Serped.com.
Source: SERPd
Link: 95 Women Who Influenced the SEO Industry