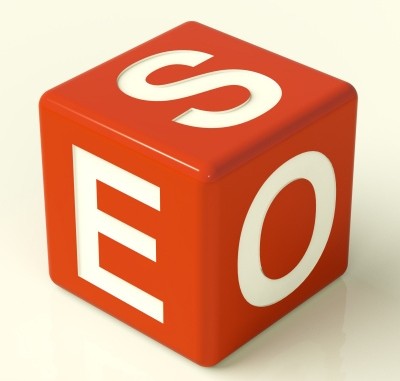 Here is a truth. If you don't understand SEO or if you think it is quite complicated, you can relax. It isn't complicated, once you understand that the readers and potential readers of your content come first. Once you give them the most wanted and needed content, and do it consistently, SEO falls into place. Search engines look for new content, for lots of good links to that content, for shares, and for people lingering to read content. It also looks for certain keywords and keyword phrases that are used appropriately and that flow well within the content.
Of course, there are some things you can do to move SEO along a bit, as you serve your readers in valuable ways at the same time. Here are seven content hacks that will do this for you.
Site Speed
This is not a matter of content so much as it is a matter of design and testing. Here are a couple of facts from a recent study.
• 47 percent of those who use the Internet regularly expect a site/page to load within two seconds.
• 40 percent will bounce if a site/page takes more than three seconds to load.
Even a one-second delay can cause seven percent decrease in conversions.
You want great content, but if your readers have to wait, they'll never see it. And if they never see it, they can't share it; and they certainly won't be a part of your conversion efforts.
Site speed is also a factor in SEO rankings. If you change elements on your site; if you have a lot of images that are not compressed, then your site loads more slowly. Frequent testing is really important, on all devices, and if there are issues, get them fixed.
Headlines
People will click through to content when there is a headline that they find intriguing, humorous, or related to a problem to which they need a solution. If, for example, the deck stain that you applied last year is peeling and flaking, you want to know why it is doing that and how you can fix it. You will go online and search. When that search turns up titles and descriptions that match your problem, you will click through. You must do the same. Your headlines must engage immediately.
Headlines must be very specific – with either a message or an idea. Besides headlines with numbers, which are the most popular, there are other headline types that are popular too. Asking a Question can be good; "How to…" is popular too, because it solves a problem for your readers.
If you are not the creative type, you may want to use headline generator tools. You can type in a few keywords and get plenty of choices. Even if you don't like any of them, they will give you good ideas to create your own.
Extra Tip: It's good to have your whole title show up in a Google search. Keep your title under 72 characters, and make it happen.
The Content Itself
Several things are important here, not the least of which are timely topics, frequent and consistent posting, correct use of keywords/keyword phrases, and visual appeal (images, photos, infographics, slides, video, etc.). Here are a few hacks that are pretty easy.
If you are looking for content ideas that are going to bring lots of traffic, you can check out your competitors' blogs and social media pages and see what is being discussed. Don't go back more than two months, or the topics will no longer be fresh and timely.
Check out sites like Buzzsumo, type in keywords related to your niche, and find out what the most popular and recent posts have been.
Read blog posts that have been written recently by others. Do you have something new and unique to add? Re-purpose that post and add your new content.
Be certain that you have a clear and very specific description of your customer. Then, write for that customer – what does she/he need? What questions does she/he ask on Quora (another great source for topics) or in conversations?
Set up a schedule for publishing on your blog – and stick to it. Search engines like to see fresh content being posted regularly.
Use humor, case studies and tell stories – readers like this stuff and they will share it.
Get Backlinks
Another factor in SEO ranking is the number of links to our site that are found elsewhere on the Web. But these links must be good ones. If you get links from unreliable and untrustworthy sources, especially those not related to your niche, you will be punished. Don't seek links just for the sake of links. Seek credible and solid ones. Here are a couple of ideas:
• Find great content on blogs of related niches. Ask if you can re-post that content on your blog. Follow that person on social media, comment on his/her posts. After a while, send one of your best posts over and ask is she/he will publish it.
• Buying backlinks can work if you only buy from reputable people. – Twitter is a great place to do this, if you can find good accounts to follow.
Set up reciprocal agreements with related niches to promote each other and each other's content.
• Publish some really hilarious or inspirational content – the kind that people will share. Make sure that you link there. When it is shared, recipients may link over to you to see what you're all about.
If there are lots of links to you from good laces, Google will see that you are "connected" – that's important.
Add Links to Reputable Sites in Your Content
When you include data or information in your posts, always link to your sources. Google like to see links to reputable sources in your content. And you will be far more credible with your own readers.
Keywords
Keywords are still important, but you need to use them appropriately. Choose only two to three for a post – one primary and one or two secondary ones. Use the primary keyword in your headline and in your introduction if possible. Use it in your meta description too.
Beyond this, don't stuff those keywords in your content. Use them a few times each when they flow logically within the content.
Long-tail keywords (four words) are much more common search terms now. Keep that in mind as your develop your keywords.
Identifying keywords will require a little research. You can use keyword tools, and many are free. Or do a Google search for a common keyword in your niche, go down to the bottom and find the "related search" terms. These are good sources.
Additional Tip: Definitely write a good meta description. It tells your readers and Google what is in your post. 150-160 characters only.
Get an SEO All-in-One Tool
If you use WordPress, install the Yoast SEO plugin. It will make suggestions for your use of keywords, title tags, and your meta description; once your post is finished, it will give you an SEO checklist report, and tell you how to improve it.
SEO ranking takes time to build. And with the new Google algorithms, you can't just throw content and keywords out there, hoping that something will "stick." If you focus on your target audience, though, and you write for them, you will have the traffic, the shares, the links, and the rankings you want.
Rick Riddle is an up-and-coming blogger whose articles can help you with self-development, personal finance and content management. You may follow him on Twitter and add him on LinkedIn.The post 7 Simple Content Writing Hacks for Creating Awesome SEO Content that Google will Love appeared first on SiteProNews.
Source: Site Pro News
Link: 7 Simple Content Writing Hacks for Creating Awesome SEO Content that Google will Love