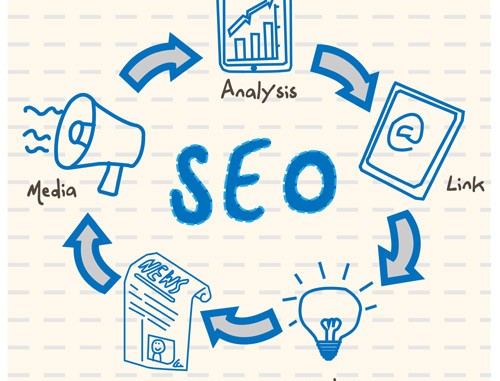 Every business has the common goal of doing well in both sales and profits. There is no magic secret about how some businesses succeed while others fail. It comes down to this: If you want to make good money you need to make good quality products for reasonable prices. This is essential regardless of the nature of your business; whether it's a brick and mortar store or an online trade.
To make an online business big, however, you'll need something more than just a good product. You need to have effective ad campaigns. Good marketing strategies should be employed to direct people to your website and convert leads into customers. Unfortunately, not all entrepreneurs have the knowledge and skills to drive huge traffic toward their site and keep their businesses afloat.
A basic concept used today in digital marketing is search engine optimization (SEO), which, if handled properly, allows your website to be on the top of a search result list.  It is an important prerequisite for a business to thrive in today's digital age. Like other things, the SEO industry is forever evolving, making it difficult to handle without a professional's services.
Still, it does not hurt to learn something about SEO. Here are seven effective steps to apply to your online business.
1. Impose mobile traffic optimization.
Developing a solid mobile strategy is key in making your brand succeed. This can also help your business cope with updates in the industry and increase its rankings.
Using SEO in advertising is a great help for your website to obtain more traffic. Optimizing your website can be done either through proper use of keywords or by using pay per click. The higher your website's traffic is, the greater the possibility that it will end up on the top of a search result, thus further increasing the website's visibility to your target customers.
2. Know more about negative SEO recovery and monitoring.
Make sure you know how to avoid negative SEO; otherwise, you'll be penalized which will negatively impact your business. When there is negative feedback about your business, you should address the problem immediately.
3. Utilize return-on-investment practices.
Another SEO step that a business should implement is to utilize practices that will improve your return-on-investments. It's important to monitor or track the performance of your website by using Google Analytics or other tracking systems or tools.
4. Apply PR to link building.
To implement SEO effectively, try integrating traditional public relations practices to link building. This will create a powerful hybrid to achieve relevant and high quality websites. The integration will improve the odds of building connections. This is the strategy that prolific bloggers use; thus, receiving guest post requests as compared to white hat link builders.
5. Use long-tail keywords.
Using long tail keywords can attract potential buyers. This will not only help in your business' SEO campaign, but also pass the Hummingbird update of Google algorithm. The algorithm update requires using both long-tail and broad content keywords.
6. Combine content marketing campaigns with technical SEO.
It's great to implement technical SEO strategies in your website to ensure that it is optimizing your site's traffic. However, it's not enough. To ensure winning the SEO game and to outperform your competitors, it's recommended you combine technical strategies with content marketing. This involves creating amazing content that is valuable to the readers. Cross linking and having articles focus on lead conversions can also help.
7. Identify implied links from expressed links.
The link provided to the resource is called expressed links, while implied links don't provide an actual link but only cite the resource. Since Google is more particular with brand signals, it's necessary to use implied links in your content. Google also wants a website to show authority in the chosen industry.
The marketing world is constantly changing and the Internet is playing a big role in that. Internet marketing provides wide reach and deep penetration to the target niche. This is the reason why small and mid-size companies must invest in it.
Pauline Etcuban, understands the intrinsic attributes of making excellent content that suits the needs of every business especially when it comes to online marketing. She can conceptualize and implement marketing plans, together with ConvertBetter, a company of expert online marketers and Web designers.The post 7 Effective SEO Steps Applicable Today appeared first on SiteProNews.
Source: Site Pro News
Link: 7 Effective SEO Steps Applicable Today