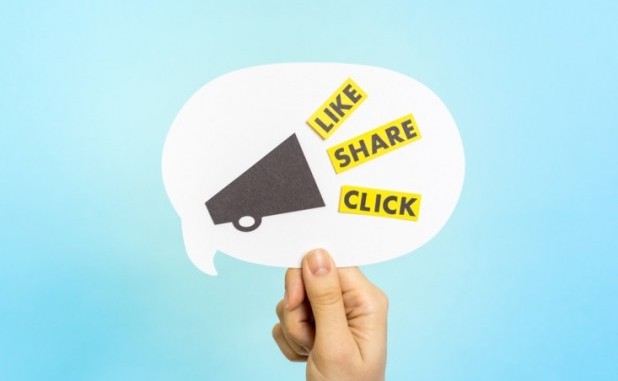 Whether your company has a large digital marketing budget, or you're a startup looking for ways to save, integrating search engine optimization strategies into your website functionality and copywriting is simple and costs nothing. Notching a spot in prominent search results should be a vital part of any marketing strategy in today's digital age.
In 2015, the top five organic search results on the first page of Google garnered 75 percent of click-throughs, while the top Google results net 32.5 percent of the average traffic share.
It's not impossible for small businesses to land in the top five Google search results, or even land the top position for keywords they want to rank for. Here are four simple strategies your business can immediately implement that can have a positive effect on your search engine optimization efforts.
1. Make Sure Your Website Works
What seems like an obvious factor can be mired by elements such as slow load time, non-responsive design, and broken links throughout your site. Website speed and mobile-friendly functionality affect how search engines — including Google, with nearly two-thirds market share, as reported by comScore in October 2015 — rank your site. To test these functions, simply plug in your Web URL into Google's free Mobile-Friendly Test and PageSpeed Insights to see how your website stacks up and where you can improve.
Designing your website to make it work on any device also helps increase user time spent on page, another factor that can positively influence search engine optimization, since visitors won't leave your site frustrated because they have to zoom or wait for pages to load. They'll be able to click links as they navigate your site, and increased clicks can make your site stand out among competitors.
2. Write With Keywords in Mind 
Think about the keywords related to your brand that current and potential customers are searching for, and use this list to drive the strategy of your SEO copywriting. Search engines penalize for "keyword stuffing," which is unnaturally placing keywords throughout your site where there is no logical context to support them. It's vital to integrate keywords naturally by including them in valuable content for your Web visitors, so that they're presented in an easy-to-read, reasonable format.
Use these keywords in everything including headlines, sub-headlines, page URLs, photo captions and metadata, and search engine title tags and meta descriptions. If you have a blog, let the keywords inspire you when crafting posts, and be sure to include them in content you create that's not hosted on your website, as well, such as in YouTube video headlines and descriptions.
3. Use a Free SEO Plug-In
Many website content management systems, including WordPress, offer users a variety of free plug-ins to enhance their sites. If you're on a budget or in a time crunch, a free SEO plug-in installed through a content management system can help do the SEO work for you. A SEO plug-in helps ensure each page of your website is optimized with title tags and meta descriptions that fit in with search engine character restrictions and will even crawl your page to suggest where improvements can be made to boost SEO.
A free SEO plug-in, such as the All in One SEO Pack, allows users to:
See what your page will look like when it's displayed in search;
Add keywords related to the page for search engines to find;
View how the page's keyword density, word count, image tags, and page title will affect its SEO.
A positive aspect to reputable plug-ins is they are also constantly updated by developers to better reflect changing values in the SEO landscape. Install a plug-in that has a high rating, has been downloaded by a significant amount of users compared to competitors, and is positively reviewed on SEO news sites.
 4. Create Shareable Content
One of the most significant SEO factors in 2016 is the impact of content marketing on search rankings. Digital marketing and analytics expert Neil Patel — founder of news site Kissmetrics, which covers these topics — compares SEO and content marketing to PB&J, in that they complement each other to form an amazing result. Content marketing is creating valuable Web posts in the forms of written copy, videos, or photography, which content consumers will be encouraged to share with their personal contacts and via social media because it's relevant and beneficial.
Content marketing is an essential part of SEO because:
It increases the likelihood your pages will be shared. This brings more awareness to your website, which may increase visitors and time spent on page, which positively impacts SEO.
New valuable pages that are keyword-optimized are created. This increases the likelihood a search engine will recognize your website for the keywords you want to rank for and be more likely to display your website in search results for those keywords.
Content marketing posts may be shared on other sites, which creates positive backlinks. The number of sites that are positively recognized by search engines that link back to your site in their own content reflects well on your site in terms of SEO. If a blog or news site links to your content and reaches a significant number of followers, that helps drive traffic back to your site, while also increasing the chances of your content being shared by others, thus creating more positive backlinks.
Besides creating shareable content to be hosted on your own site, offering to guest blogs on other reputable sites is also beneficial, in that you can include links back to your site within the content that you write, or in your author bio on the article.
By fostering genuineness in your approach to SEO by making your website one that works well and appeals to your target customers and beyond, it's easy to get your brand on the path to search results that lead to sales.
Jarrod Hunt is the CMO of DigitalCurrent.com; a digital marketing agency that specializes in SEO, content marketing and conversion optimization.The post 4 Easy Tips to Improve Search Engine Optimization appeared first on SiteProNews.
Source: Site Pro News
Link: 4 Easy Tips to Improve Search Engine Optimization