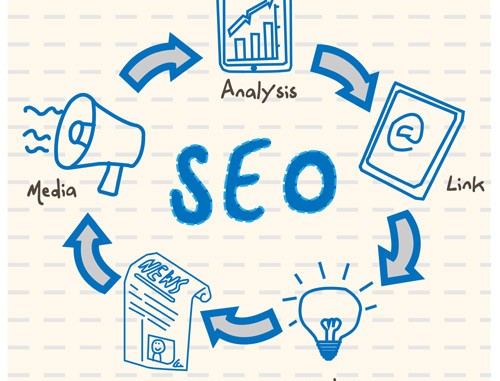 Good versus bad. Right versus wrong. Dark versus light. This is how many people still view various avenues of life; the wild world of SEO is no different. But truthfully, there are a lot of grey areas in the world. In fact, most views of right and wrong are only perceptions, as the viewpoint really depends on which side of the fence you stand on.
When it comes to black hat SEO tactics, I'm not here to debate whether these are ethical, unethical, or should even be used or not; this is merely an honest analysis of if they still work in 2016. And frankly, the answer is yes. There will always be those who are looking to game the system and, as we all know, where there's a will there's a way.
For those who don't know, black hat SEO is any tactic or method intended to boost page ranking that falls outside search engine guidelines. This could mean keyword stuffing, cloaking, hidden text, and various other tricky practices.
Let's take a look at the black hat SEO tactics that still produce results in the age of Google:
Keyword Stuffing
We're likely all familiar with this one; jam-packing content and webpages with keywords in an awkward manner to help bolster your seat in the SERPs is frowned upon by the big G. There is, however, an "ethical" way to go about this.
The employment of user-generated tagging creates the same effect as keyword stuffing without the uncomfortable word flow or potential ramifications from Google. Allowing users to post questions that incorporate tags not only helps to organize the massive amount of user-produced content, but also creates a network of metadata that is more acceptable and palatable for a search engine to read and improves the relevance of content. Stack Exchange is one site that does this exceptionally well.
Creating Duplicate Content
What this traditionally means is you are reposting content on your site or a related site with no additions or changes to the actual copy.
The honorable way around this is to simply repurpose and repackage the content in a new way. Some ways to accomplish this would be to:
Create a video, slideshow, etc. of the same content to publish in other places users would look to consume the content's information.
Revive previous posts with new insights, experience, or updates. Publish the new post with a link to the original and edit the bottom of the piece to include the new material. Seek out your most popular blogs and elaborate or expand the original ideas.
Send out the same tweet at different intervals of the day and link to older, but still useful, content. You can likely drive as much traffic as when it was initially released.
Private Blog Networks
Google uses inbound links as a ranking factor for sites. Each inbound link is considered something like a "vote"; the more "votes" pointing toward your site, the higher it will rank. At least, that's how it is used to work before Penguin shifted the focus of links from quantity to quality. These days, loads of low-quality links will actually harm your standings, so all links are not created equal.
With private blog networks, site owners establish a network of blogs that all link to and point toward their big money-maker. With this method, Google won't, or will at least be slow to, become privy to the push taking place.
The problem with this method, however, is that to get away with using a private blog network and actually see a rankings boost, at least 10 top-notch posts that contain real value must be generated. This in itself can be quite time consuming, let alone setting up the network itself. Additionally, each site needs to be registered under fictitious whois data, be on different registrars and accounts to dodge IP address issues, and certain programs must be used to cover your tracks.
While this method certainly does work, it takes a lot of time and effort that could be put forth toward just building your SEO value in a more straightforward way.
Negative SEO
Negative SEO is the method of not trying to increase your site's standing directly, but to tear down the competition through essentially attacking their sites.
Negative SEO is accomplished through purchasing an abundance of spammy links (by the thousands) and pointing them all toward your competitors. Doing this will ultimately turn Google's attention toward your adversary and penalize them accordingly. The results can be absolutely devastating.
While this strategy certainly does still work, I will admit this practice is a bit shady. While there is really no "ethical" way to take this approach, your perspective can be shifted in how you view the competition. Instead of viewing other sites as rivals, why not try to develop something of a working relationship? Try to gain links from these sites, acquire guest posts, and so forth. Additionally, much like private blog networks, it would seem that your time could be much better spent focusing on how to positively impact your own business instead of just trying to bring down others.
The bottom line here is that black hat SEO campaigns still work. But for how long? That depends on how good you are at not leaving any breadcrumbs. But seeing how much work can go into deceiving Google, it would certainly seem that you are better off just playing by the rules, and finding genuine and reliable ways to increase your site's ranking. Do you want to be constantly looking over your should to see if Google is hot on your heels?
What are your thoughts on black hat SEO? Do you think any methods are worth implementing, or is it better to just abide by the rules?
Conscious online marketer, Web executive, and multi-faceted writer, Tina Courtney has been creating and fostering online innovations since 1996. Tina has assisted many clients in maximizing online production and marketing efforts, and is a staff writer for SiteProNews, one of the Web's foremost webmaster and tech news blogs. She's produced and marketed innovative content for major players like Disney and JDate, as well as boutique startups galore, with fortes including social media, SEO, influencer marketing, community management, lead generation, and project management. Tina is also a certified Reiki practitioner, herbalist, and accomplished life coach. Learn more on LinkedIn, Facebook and Google+.The post 4 Black Hat SEO Tricks That Actually Work appeared first on SiteProNews.
Source: Site Pro News
Link: 4 Black Hat SEO Tricks That Actually Work