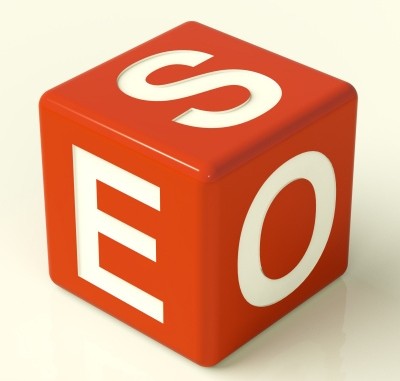 Online media, marketing executive and Internet entrepreneur Wendy Piersall once said, "Google only loves you when everyone else loves you first." What Wendy is implying is that a site must generate backlinks from reputable sources, engagement, and overall awareness before it can climb its way up the SERP. But in addition to this, you have to understand SEO strategies in order to maintain rankings.
SEO is a never-ending endeavor and it is constantly in transition. Once you think your finger is on the pulse, the game changes. Today's best practices are tomorrow's black hat tactics. It can be bloody difficult to stay on top of cutting-edge SEO techniques and applications. The good news, however, is there are constantly new features and tools put forth to help you remain relevant in the SEO arena.
The digital landscape is rich with robust and dynamic tools, apps, plugins, and so forth, to keep your site and search engine efforts on the forefront of SEO planning. And to help you minimize the need to sift through the copious amounts of blogs, articles, and reviews covering these types of resources, here are three of the latest SEO tools that will truly make a difference for your business.
1. Screaming Frog SEO Log File Analyser
Screaming Frog has been a long time favorite among those in the SEO community. It is often touted as one of the most authoritative and effective SEO tools on the market. As of recently, the team over at Screaming Frog released a new tool to dive even deeper into your search result analyzation: it's called the Screaming Frog SEO Log File Analyser
For those who are unfamiliar, log files are a file output from Web servers that detail each 'hit' a site receives; this includes information such as time and date received, IP address, URL request, and other useful data. These types of files can be extremely helpful with SEO and were utilized much more heavily before analytics tools began to become popularized. In recent years, SEOs have been rediscovering their usefulness; hence the creation of the Log File Analyser.
This tool allows for log files to be imported via a simple drag and drop interface. From there, the dashboard will provide a detailed analysis of which search bots are crawling your site, how often your site is crawled, how many pages are crawled, and various other details that typical SEO tools don't offer.
Screaming Frog SEO Log File Analyser can also help you determine which URLs are the slowest to respond, how often your News Sitemap is checked by Googlebots, how a new inbound link impacts your crawl rate, and other metrics that might otherwise go undiscovered. The greatest part of this tool is that log data can be cross-referenced with URL data, a typically tedious and laborious process, right inside the tool. This allows for deep analysis that trigger significant improvements to your site and, ultimately, your SEO.
2. GMass
A crucial aspect of SEO involves developing relationships with other bloggers, influencers, and media outlets so that your site can gain authoritative and relevant backlinks. The problem with this, however, is that the inboxes of these individuals are already flooded with copy and pasted messages looking to get the same kind of attention you are. Ultimately, your e-mail is likely to get buried.
GMass is designed to help you send out highly customized, personalized e-mails but, in fact, they're developed en masse by you. E-mail as many as 10,000 people at a single time. E-mails that are crafted specifically for an individual are more likely to receive attention than cookie-cutter copy.
This plugin personalizes e-mails based on information pulled from Google Sheets that you have created. Personalization fields accommodate any of the columns in your spreadsheet including name, company, city, and other personal information. E-mail lists can even be pulled from your Gmail account through a search and extract feature. GMass also provides open and click tracking data, e-mail reports integrated directly with Gmail, e-mail scheduling options, and can even send e-mails as a reply to the last conversation held with an individual. Best of all, GMass is 100 percent free to use. Use this tool to stay connected with anyone in your space that might be interested with the content you're creating. Every link and mention makes a difference.
3. Impactana
Content is the backbone of all SEO efforts. Without content, possibilities to drive traffic, acquire backlinks and increase in rankings are limited. Impactana is the latest tool to drive your rank position upward through content marketing.
Created with an SEO focus, Impactana is a content marketing, video marketing and influencer analysis software that helps identify content based on a significant number of backlinks, views and comments; not just social signals. When building backlinks, this information is extremely useful because you can identify the topics covered, in-article links and sources linking to the information. You can then use this data to gain your own authoritative citations.
Impactana is more comprehensive than most tools because it searches the full text, not just headlines; the tool can search for keywords in SEO optimized titles as well. Impactana also integrates with powerful SEO apps like LinkResearchTools to create Quick Backlink Profiler reports for even more extensive analysis.
The fan favorite SEO tools are certainly ones that every business should employ for improving their search ranking, but incorporating new and dynamic offerings can help to give an edge over the competition. New and interesting tactics that remain ethical are a big part of keeping your company thriving across the Web. With the combination of powerful tools, creative content marketing, and perseverance, your vision of online dominance can indeed be achieved.
What is your favorite SEO tool? Do you plan to implement any of these three into your strategies?
Conscious online marketer, Web executive, and multi-faceted writer, Tina Courtney has been creating and fostering online innovations since 1996. Tina has assisted many clients in maximizing online production and marketing efforts, and is a staff writer for SiteProNews, one of the Web's foremost webmaster and tech news blogs. She's produced and marketed innovative content for major players like Disney and JDate, as well as boutique startups galore, with fortes including social media, SEO, influencer marketing, community management, lead generation, and project management. Tina is also a certified Reiki practitioner, herbalist, and accomplished life coach. Learn more on LinkedIn, Facebook and Google+.The post 3 New SEO Tools That Truly Make a Difference appeared first on SiteProNews.
Source: Site Pro News
Link: 3 New SEO Tools That Truly Make a Difference