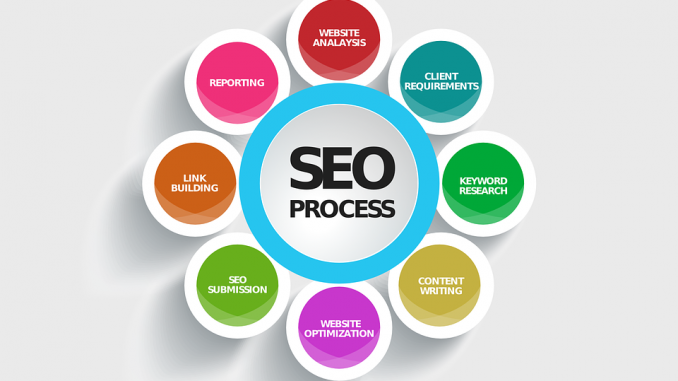 As more and more webmasters and entrepreneurs are starting to understand what it takes to succeed in today's marketplace, online marketing competition continues to grow. If you're running a website today, you need to constantly upgrade its marketing and performance in order not to fall behind.
What does that mean?
Well, there are two important aspects that you must consider when it comes to positioning your business properly: content marketing and SEO.
Both of these concepts are complex and broad, yet they represent the most viable ways of staying ahead of the game. As the trends keep changing, your strategies should be properly adapted to the most effective digital marketing practices.
In today's post, we're going to explore 12 predictions for SEO in 2020. Without further ado, let's take a quick peek at the most relevant search engine optimization practices that will help you rank up or maintain your rank in the course of the next year.
Snippets are Getting Even More Important
Featured snippets are slowly "stealing" the importance of the #1 organic search result. Many marketers perceive snippets as the "Position #0", and many marketers have shifted their focus from the regular ranking to the snippets ranking.
In 2020, there will be a huge fight over the featured snippets because they receive more attention than any other search result. In 2019, approximatively 55% of Google clicks have originated from snippets. That's more than half of the clicks! 
To leverage this important feature, you must properly answer the most commonly asked questions on your website. However, only Google will be able to evaluate the quality of your answers, and they'll do it using sophisticated AI learning machines. Therefore, focus on natural answers that match your target audience's intentions.
Influencer Marketing is Growing
Most people would rather take the advice of an influencer than listening to a random ad. The Internet user is getting tired of intrusive ads, so they're slowly becoming immune to many forms of paid advertising. Influencer marketing is the best solution right now, as it serves a rather friendly and non-intrusive way of promoting products and services.
How is influencer marketing connected to SEO? Well, when your influencer marketing campaign is successful, your content's reach will skyrocket and your brand's reputation will immediately improve. Most importantly, the backlinks that you'll generate from an effective influencer marketing campaign are priceless!
Secure Websites Become Mandatory
User safety is a trend. In 2020, websites that want to rank must provide their users with a safe user experience. If your website isn't secure, the bounce rate will become higher, thus affecting your overall search rankings. Https over Http, especially if you're planning on collecting sensitive information or place third-party cookies!
Voice Optimization is No Longer a Bonus
Since mobile technology has almost reached its peak, search queries are no longer plugged words into search boxes. In 2020, voice searches become an even more prominent trend. You can search for something using your phone, smartwatch, smart TV, or home voice assistant, so why would you bother inputting text to get that quick answer?
Research suggests that more than 50% of all of the web's searches will come from voice searches. Still, voice searches are more conversational and natural. If you're going to optimize your site for voice, you'll need to figure out the most pressing and frequent questions of your target audience. 
Mobile Optimization is Critical
If your website isn't optimized for mobile in 2020, you're missing the point of the game. Most internet users (including your audience) are using mobile phones on a day to day basis. They use phones to communicate, entertain themselves, seek information, stay active on social channels, and so on.
Well, if your content and website features are only accessible through desktop devices, your mobile traffic will immediately exit your platform, giving Google the necessary clues to understand that you've offered a poor user experience. 
Content Must Be Optimized for the Users
Content is king, but what kind of content? 
There are many marketers and webmasters who don't really understand that content must be targeted towards users, not optimized exclusively for the search engines. 
In 2020, natural content that speaks to the human ear is more important than anything, especially because Google's AI tools are able to tell the difference between optimized and over-optimized content.
Longer Content Ranks Better
If you want to rank higher, produce better and longer content. Gone are the days when 500-words articles ranked on the first page of Google. 
Nowadays, if you take a quick peek, the top results are search results that lead to a lot of words. Not just irrelevant words, but well-optimized words that serve an important purpose. Neil Patel suggests that a piece of content should have more than 2000 words in order to become worthy of Google's first page.
The Experience of the Website Visitor Matters Even More
Since the competition is significant in every possible niche, webmasters must differentiate their brands and products in any way possible.
In 2020, the experience of a website visitor is not just important but critical. Users must be able to quickly discover the content they need and the products they seek for, without being interrupted by irrelevant elements such as popups, intrusive banners, or slow-loading pages.
Speed is a Critical Factor
Internet users are getting used to convenience. If ten years ago websites used to load very slowly, everything looks different today. Nowadays, users expect their online experience to be smooth and quick. 
When we search for something on Google, we expect immediate answers. If the experience we have on a website is mediocre because of slow-loading webpages, we'll immediately seek another solution. That is how most users react.
How will this influence SEO ranking? Well, Google pays close attention to the time that people spend on a website. The "bounce rate" becomes even more important in 2020, and webmasters should pay close attention to their website's performance and UX.
AI Changes the Name of the Game
AI is no longer the "future". It is no longer a feature that's mainly used for phone calls anymore. When it comes to digital marketing and SEO, Google's AI technology collects, measures, and stores a lot of data in order to better predict a user's search intent, as well as a website's content relevancy. 
From understanding your testimonials to ranking your content based on various techniques,  AI technology will change the SEO game forever.
Branding Should Become a Priority
More and more marketers are spending significant pieces of their budget on paid advertising. In 2020, it is very likely that ads will not only become prevalent but also expensive for most of the advertisers who are using them as an exclusive way to get traffic. 
When you think about organic social traffic, you'll realize that the best way to create a stable flow of traffic is to focus on branding.
The keywords are brand awareness and brand reputation. Start thinking out of the box and engage as much as you can with your target audience. As you grow your brand's reputation, you'll be able to take advantage of the "linkless mentions", which are linkless backlinks that Google and Bing perceive as important ranking signals.
New Search Engines are Arising
Even though Google is currently the most popular search engine, other relevant players are starting to show up. DuckDuckGo is a new alternative to the standard search engines. In 2019, DuckDuckGo had 13,644,659,457 total search queries, a number that speaks something.
Yahoo and Bing aren't dying either. As of now, they're the second and third most important search engines in the world and they keep growing every year.
Final Words
SEO is an ever-changing field that will never stay fixed. In order to stay ahead of the game, marketers and entrepreneurs who are counting on Google should always stay updated on the latest algorithm changes and policies.
Knowing the latest shifts in trends is not enough, though. If you want actual results, you need to become a pioneer and test the new trends until you discover what truly works for your website. Test, measure, optimize, then scale!
Tobias Foster is a pro essay writer, journalist, and digital marketer. He is currently focusing on developing his first digital course, an educational material that's meant to teach young SEO professionals how to launch SEO campaigns from scratch. In his free time, Tobias spends time with his family and pets while also traveling around the world.The post 12 Predictions for SEO in 2020 appeared first on SiteProNews.
Source: Site Pro News
Link: 12 Predictions for SEO in 2020