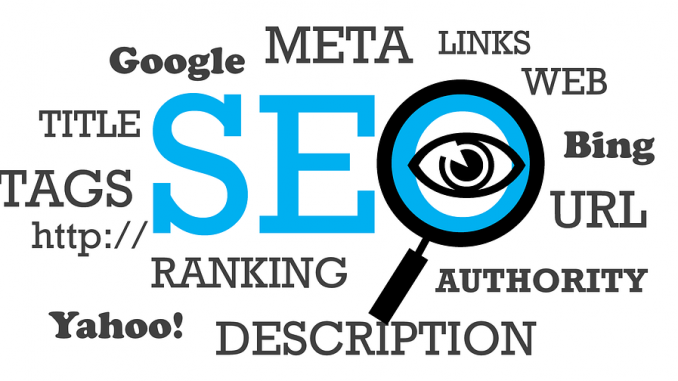 Search engine optimization is often focused around what you can do on your actual homepage to rank well. Most search engines are a lot more complicated than that. They look for things like traffic, link sharing and social media activity to help your homepage rank.
If you've been putting off using social media, no matter what type of business you're in, you could be missing out on some great search engine optimization that can help your website rank higher.
Here are 11 ways you can use social media to help with SEO.
Direct Links Matter
Search engines are a lot smarter today than they were when SEO was becoming a big buzz word 10 years ago. No longer do search engines just look at the website, they look at the activity happening around the Web – including social media. Every link you share on social media will affect your SEO. Although most social links are no-follow, search engines still use those links to find new content on the Web.
Grow Indirect Content Links
When you share links on social media, it gives people an opportunity to find your content. When they find your content, assuming they like it, they might link it on their website. When you share cool content, it's a no brainer that others would want to tell people about it on their platform. This is a great way to gain backlinks indirectly from social media.
Make Sharable Content
If your content isn't sharable, you're doing it wrong. Anything you write, any photographs, or infographics you create – even your tweets – should be good enough that people want to share it. It needs to be interesting, informative and bite-sized. If you create this content and link it back to your site, it will help with SEO. Not sure what to share? Here are 10 ways anyone can win at social media.
Social Content Ranks in Search Engines
Social media sites have a high page authority. Any content you create and share on social media is likely to show up in search engines when that topic is searched. This indirectly benefits you if the content links back to your site. It also benefits you in that it will help grow your followers. The more your content appears in search engines, even if it's just on your social page, it indirectly creates interest in your content and grows SEO.
Create Profiles to Rank in Search Engines
With social media sites being so high ranking, social media profiles are often near the top of search results. This is another way social media is influencing business. Make sure your website links to your social profile, and your social profile links to your site. Use Schema.org to make sure your markup allows search engines to tie in your social profiles to your website. By linking them all together, when people are just Googling for you, more of your company pages and social profiles are likely to show up.
People Search on Social
Users aren't just searching on Google or Bing for the latest data – they're also searching on social media. If you're tackling your keywords and topics on social media, this can be an advantage for your website SEO. When information is popular for certain topics on social media, search engines take notice. It's important that search optimization is done not only for Google and Bing but for all the social platforms you're involved in. This is all part of your content strategy. Make sure your social content matches your Web content.
Make Your Site Social Friendly
Allow people to easily share links. If you're not sure how to create them, here's a cheat sheet that can help. If people like something, they don't mind clicking a like button. You just have to make sure it's there. Don't go crazy and add 30 buttons to the site, but pick the biggest platforms that are relevant to your target demographic and allow people to submit your links to social sites. This will help for all the reasons mentioned previously.
Watch Your Social Analytics
It'll tell you what you're doing right and doing wrong and will show you what content is being shared and what is falling flat. It'll help you avoid social media mistakes that can kill your reputation and help you create more relevant content. If you're able to tell why people are connecting with people on social platforms, it will allow you to make your website SEO just that much better. You can never have too much info when it comes to SEO.
Followers Are Built in Audience
Traffic volume matters. Every time to you make a social post, the more people you have following, the more traffic you'll generate. It's not just that immediate traffic, but the residual traffic as well. Your followers will share your content (if it's good) and link to it on their own sites. Grow this built in audience, and then use it to tackle topics and it'll give your website SEO a boost.
Community Posts
Local communities are a great way to boost shares and likes. Talking about those in a local community, local community groups and promoting local events will help your social media grow. The bigger your social media following, the more all the above tips and tricks will help your SEO. People also search locally for many things. Simply being local can really help within that community. It can be as minor as just giving a shout-out to a community festival – even if your business is not in that town.
Brand Awareness
Beyond just the hacks for using social media to improve SEO, just growing social media will help your brand awareness. This can really help in SEO over the long term. The more people that know your brand will talk about your brand, share your links, and grow your brand awareness. This cycle continues and is a big part of organic growth.
When looking at how social media can help your SEO, it's important to look past the direct benefits and look at the residual ones of just being on the platforms. They don't live in a vacuum. Any growth achieved will translate over to actual visitors, and links will be shared or posted to other platforms organically.
The main thing is to just get started. Anything you do or create, just start posting it and see where you'll end up. The results to SEO may take a little longer, but they're worth it.
Norman Arvidsson is an independent author based in Atlanta, GA, USA. You can contact him through his Twitter, Facebook, G+ or LinkedIn.The post 11 Hacks to Improve Your SEO Through Social Media appeared first on SiteProNews.
Source: Site Pro News
Link: 11 Hacks to Improve Your SEO Through Social Media