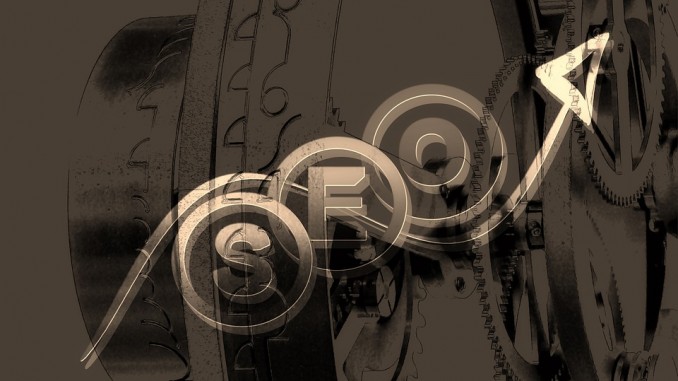 In the world of SEO, website design and usability are given great importance to attract and retain users. However, what matters even more than that is the design and usability of your landing page.
Good landing page designs can help lower bounce rates substantially and gain more sales because it is accurately said: the first impression is the last impression.
So, why not work hard on the first impression your business makes which, of course, is via the landing page.
Yes, we are going to talk about landing page optimization.
Well-designed and optimized landing pages result in successful ad campaigns and yield higher conversion rates. Be it for SEO or PPC, it is important to grab the attention of potential customers with great design and value.
Key insights on Landing Pages
1. Design
You don't want your visitors to just learn about your product, you want to convince them to buy or sign-up.
Tempt visitors to stay and complete the desired conversion action. A simple design that effectively conveys your message is considered a good design.
"Customer is the king" and hence landing pages need to be designed with customers in mind. For example, if women make up a large portion of your customers, colours and text must be used accordingly.
2. Sign-up Form
Design, location and usability of the sign-up form are key parameters that determine success.
The human eye naturally follows an "F" shape when we view a page (top left to right, then down and left). Keeping an entry form on right side after communicating value to visitors will improve conversion rates.
Regular text provides information whereas web copywriting gets people to take action.
Key characteristics of great copy:
Communicates value
Clear
Credible
Jargon-free
Concise
Catchy Headlines
3. Images
Images convey much more than words. It's important to grab attention of visitors and more importantly hold it.
• Use large images that strengthen your main message
• Show contrast
• Arouse emotion
• Include images of people
4. Call To Action
It's a vital element of every newsletter and it's responsible for driving most of the sales and clicks.
If your page is missing CTA, your click-thru rate and sales will suffer. Do not make any kind of commitment if you are not committed to stand by it. Provide an incentive for taking action like a free trial for a month, interesting tips or the ability to download a free version of a game or app.
Express your call to action with text (hyperlinked to a certain website) or an image (a button linking to website), to it:
Clear and concise
Concrete and specific (e.g. "register here" instead of "click here")
Influential with trigger words (expressed by a command verb like "sign up", "join")
Easy to find in a contrasting colour, so it stands out against the background
Clickable
Design easy-to-tap touch screen buttons for precise navigation, with responsive design
5. Images are good, but video is better
It has been observed in many case studies that adding a product demo improves conversion considerably.
If your product is complicated, a video can simplify the process and solve queries of visitors which otherwise would have been left unanswered. You can present a lot of information in a 30-second video – the equivalent of half a page of text or more.
6. Add Testimonials
Your potential customers will always be curious about how using your product or service feels like. Add 2-3 testimonials of your happy customers in text or video format. Providing a reference will add credibility to your product.
7. Add Trust badge
A trust badge adds reliability to your website and customers can breathe a sigh of relief. Customers want to protect their transactions. They need assurances and security.
Highlight awards that you have won recently. If you guest blog on industry-reputed blogs, do mention them.
8. Introduce Live Chat
Visitors can enter live chat to have their queries resolved in real time. A live chat box, if placed strategically on a website, can significantly improve conversion rate.
9. Analyse results with A/B Testing
If your current landing page is not successful, redesign it. With A/B testing you can check different elements of your landing page and optimize your campaigns in no time.
10. Make it Shareable
Experiment and learn the optimal place for your social media buttons. Many websites place them on the left-hand side, but only you can test to see what works best.
Create stunning landing pages with these tips and gain valuable leads through SEO and PPC.
Noel Chauhan is a website consultant and digital technology professional working with small businesses. Offering a variety of business services like SEO services, website design & development, mobile apps development in India. He is committed to helping businesses succeed in an increasingly technological environment.The post 10 Tips to Optimize Landing Page for SEO & PPC appeared first on SiteProNews.
Source: Site Pro News
Link: 10 Tips to Optimize Landing Page for SEO & PPC