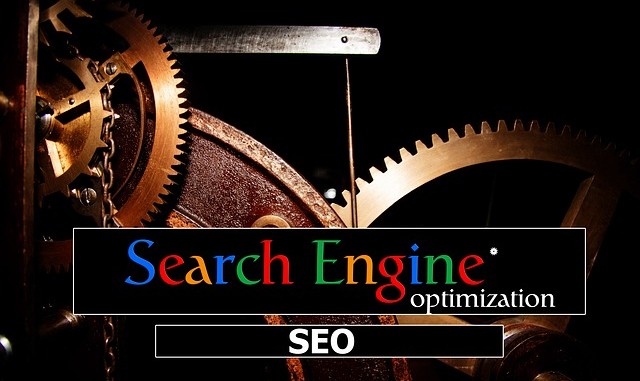 SEO or search engine optimization is the process in which you make your site more easily read by the search engine spiders, thus giving it more visibility and higher search engine rankings. The higher your rankings, the more searches your site will be included in and this in turn will get you more traffic.
There are a lot of factors involved when optimizing your site for the search engines.  They range from keywords to image tags to social media.
Many of us make the following common SEO mistakes that can easily be rectified.
1. Not Enough Content
Content is very important for your site.  The search engines want to display the best sites for people who are searching for specific information.  If your site contains quality information and content, they will consider your site to be one of these sites.  Make sure your content is relevant to your site, has proper spelling and grammar and includes not only text but videos, links, images and other content.
2. No ALT Tags
Alt tags, also referred to as alt text, describe images on your site.  The search engines cannot read images so adding an alternative text tag gives the search engine a readable description of the image to help the search engine spiders place your site within the search results of that text.  For example:  If you have a picture of a sunset with vibrant colors you may give it the alt tag description orange red summer sunset.  Don't use words that do not describe the image in hopes of getting better SEO results.  This can do more harm than good by lowering your rankings.
3. Keyword Stuffing
Back in the day when search engines relied mostly on keywords it was a popular practice to stuff them in as much as possible.  Now, keyword stuffing can get you penalized or even banned.  Focus on one or two keywords or keyword phrases and sprinkle them lightly throughout your text.  Keep your keyword density in the one percent to three percent range.  So that would mean for every 100 words, use your keyword one to three times.  This will give you a high optimization value.
4. Too Much Flash
Flash is a software used to build colorful, animated, flashy websites with a lot of graphics and light.  They may look beautiful but unfortunately they are not user-friendly or SEO friendly.  Flash has been widely phased out for the above reasons and more.  Search engines find it difficult to read Flash.  Flash can also cause your site's performance to become substantially lower resulting in an increased bounce rate and lower rankings. Flash is not totally worthless but can cause you many difficulties.
5. Expecting Immediate Results
Many people make the mistake of thinking as soon as their site is up, they will be listed in the search engines.  SEO is a long-term, ongoing process so don't feel cheated if your site does not get instant rankings.  Your site will need several months or more to get indexed and appear in search engines so keep working on your SEO and give it time to work.
6. Not Being Social
Social media and SEO bond together for a mutually beneficial relationship.  Social media provides quality backlinks to your site.  Social media can get your name much more widespread exposure.  Social media can increase traffic to your site which is a major factor in SEO.  The wider your social media circle, the better your chances of higher rankings.
7. Broken Links
Check your links often as broken links can hurt your SEO.  Search engines look for high quality sites to put in the search results and a site with broken links and/or images will not be considered as such.  You will also want to correct any backlinks that point to pages that no longer exist.  Google Webmaster Tools has tools to help you do this.
8. Not Updating Your Site
Keeping your site fresh and updated consistently is very important.  Fresh content will get your site indexed more often.  This does not guarantee higher rankings but with fresh quality content the chances are good.  Fresh content also contains more keywords.  Google loves fresh content so keep it coming!
9. Not Researching Keywords
The purpose of keyword research is to find out which words and phrases your target audience is using to search for information.   You need to know these keywords so you can add them to your content.  Do not try to guess for what people are searching.  Keyword research is one of the most important phases of SEO.  There are many free tools to help you conduct this research.
10. Neglecting the Title Tag
The title tag is the search engine headline that shows up when you conduct a search and at the top of the browser when your webpage is displayed.  This title should accurately summarize the web page's content for the search engines and people doing the searching.  Keep the title tag short, about 70 characters and make it keyword rich.  Leave out meaningless words like, the, it, can, etc.  Use different title tags for each page.  Customize it to that particular page.
With a little persistence and commitment, you can learn the proper methods of SEO to get your site to the top of the search engine's rankings.
Terri Seymour has almost 20 years of internet marketing experience and has helped many people start their own business. Visit her site for free articles, resources, information, resell ebook business opportunity and more. Get three free gifts including The Big Book of Social Media Tips. http://www.SeymourProducts.comThe post 10 SEO Mistakes You Should Not Be Making appeared first on SiteProNews.
Source: Site Pro News
Link: 10 SEO Mistakes You Should Not Be Making